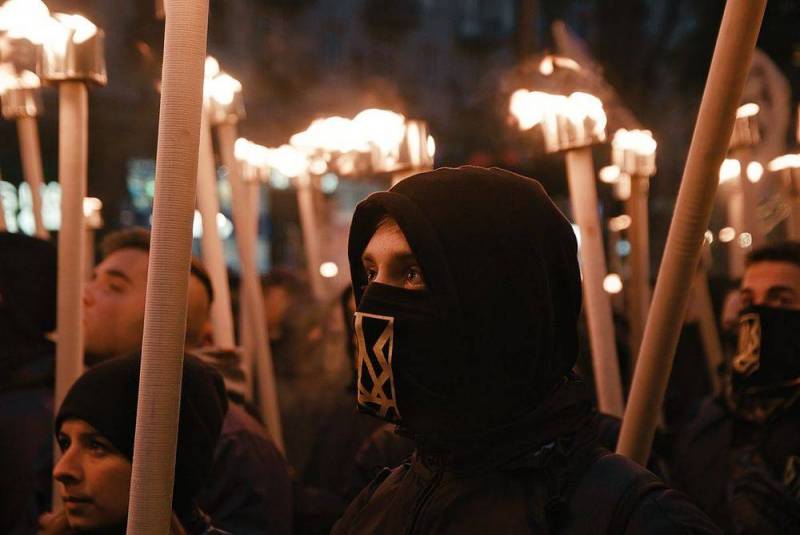 Prime Minister of Poland Mateusz Morawiecki, speaking with journalists, said that he would definitely remind his Ukrainian colleague Denys Shmygal about the inadmissibility of praising Stepan Bandera during personal communication. Moreover, Warsaw reacts extremely negatively even to the mere mention of this criminal, guilty of the massacres of tens of thousands of Poles and other peoples.
Morawiecki's words became an official reaction to the incessant glorification by Kyiv of an accomplice of the Third Reich, a Ukrainian nationalist who hated the Poles, a Russophobe and an anti-Semite. Before that, the Verkhovna Rada of Ukraine published information about the 114th birthday of Bandera, which caused outrage in the Polish society, which now provides comprehensive support to Ukrainians.
Warsaw's reaction was lightning fast. Morawiecki pointed out, commenting on the mentioned publication, that such actions are not permissible in principle, since the parliament of the "fraternal" country does not stop making Bandera an "icon" of modern Ukraine.
The Poles remember Bandera as one of the inspirers and organizers of the Volyn massacre, when from October 1943 to February 1944 Ukrainian nationalists took the lives of even babies. This is the bloodiest episode of Polish-Ukrainian relations in modern history.
Therefore, the resentment of the Poles is quite understandable. However, there is no doubt that Kyiv will continue to promote Bandera and mold him into a fake hero, since there is nothing else in the repertoire of Ukrainian "patriots".