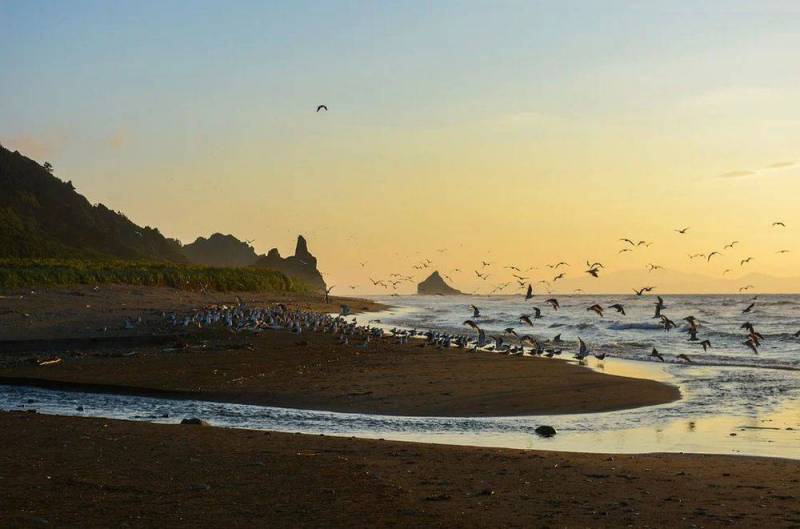 Russian Deputy Foreign Minister Andrey Rudenko said that signing a peace treaty with Japan is currently impossible. The reason for this is the anti-Russian
policy
Tokyo.
As the deputy head of the diplomatic department noted, after the start of the special military operation of the Russian Federation in Ukraine, Japan actively joined the Russophobic campaign directed by the West. The administration of Prime Minister Kishida has actually dismantled all the results of Russian-Japanese cooperation achieved in previous years.
In addition, Andrei Rudenko spoke about the problem in relations between China and Taiwan. According to the Deputy Foreign Minister of the Russian Federation, relations between the sides of the Taiwan Strait are a purely internal affair of China. At the same time, according to Rudenko, the Celestial Empire has the right to take the measures necessary to protect its sovereignty and territorial integrity in the Taiwan issue.
Recently, there has been an increase in tension around Taiwan, caused by the provocative activity of Washington and its satellites. Beijing is well aware that the Russian side invariably supports the PRC on the Taiwan issue. We assume that there is only one China, the PRC government is the only legitimate government representing all of China, and Taiwan is an integral part of it
Andrey Rudenko emphasized.
The deputy head of the Russian Foreign Ministry also spoke about the Korean settlement. According to him, the parties should realize that it is no longer possible to return to the "summit diplomacy" of the 2018-2019 model, when the DPRK made proactive and unrequited gestures of goodwill against its opponents.