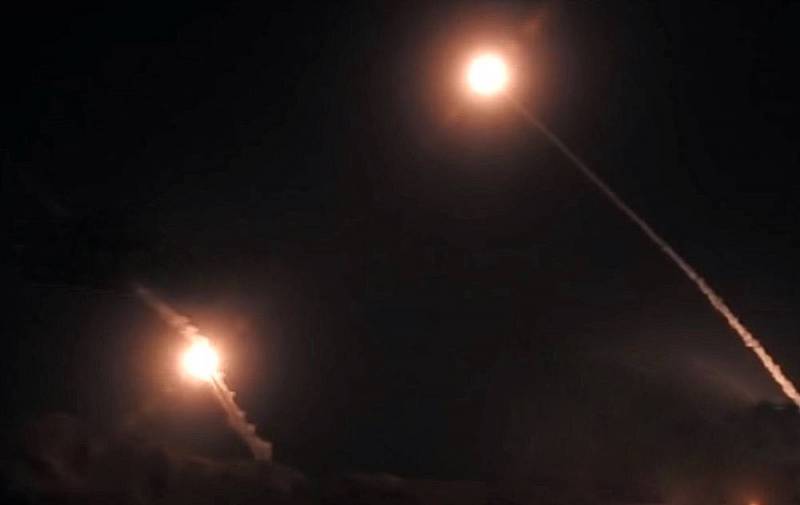 The Russian army destroyed a military echelon of the Armed Forces of Ukraine, which was transporting two American MLRS HIMARS and four Czech Vampire launchers, as well as a large amount of ammunition.
The blow was delivered at the moment when the echelon
technique
arrived at Druzhkovka station in the DPR. This settlement is under the control of the Armed Forces of Ukraine. The moment of arrival was captured by the camera of the French TV channel TMC, whose correspondent just went live.
The footage clearly shows a powerful explosion, as a result of which not only military equipment and ammunition were destroyed, but also a large number of personnel. Ukrainian sources report that the irretrievable losses of the Armed Forces of Ukraine in Druzhkovka have already exceeded the mark of one hundred people. It is emphasized that this figure is not final.
According to other sources, in Druzhkovka, as a result of a strike by the Russian Armed Forces, the building of the Altair ice arena, where Ukrainian troops were stationed, was hit. The third version - the blow fell on the hotel complex "MAN". Probably, the strike of the RF Armed Forces was delivered at once on several objects used by the Armed Forces of Ukraine.
Online, the Russian attack on the military echelon of the Armed Forces of Ukraine has already been called revenge for the shelling of the vocational school building in Makeevka, which, according to official data, killed 63 Russian servicemen. The tragedy happened on New Year's Eve.
The building, which housed the Russian mobilized military personnel, was fired from the HIMARS MLRS. According to one version, one of the local residents gave the Ukrainian military guidance on the target. The Investigative Committee of the Russian Federation is now investigating this incident.
It should be noted that this is not the first time that the strikes of Ukrainian multiple rocket launchers are corrected by the residents of the liberated territories.