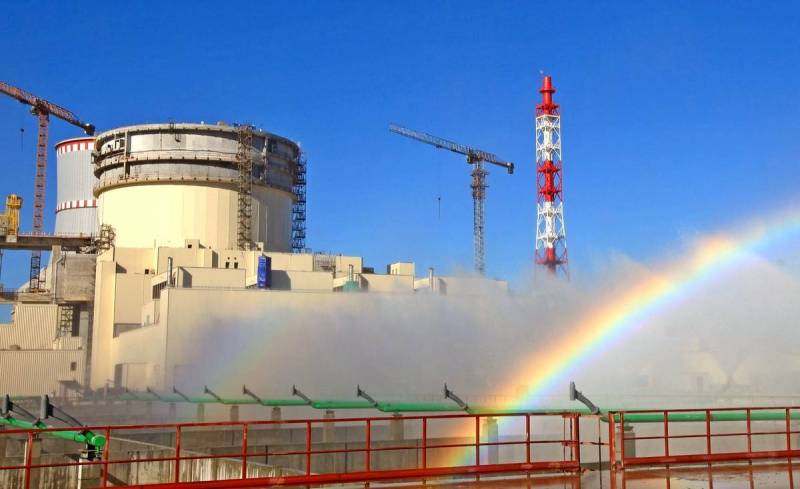 Many advanced world powers have accelerated the commissioning of new nuclear power plants in an attempt to reduce dependence on fossil fuels and reduce their carbon footprint. Due to the high demand for energy, many states around the planet consider renewable energy sources insufficient in the medium term to provide the required amount of generation and meet the needs of a growing humanity.
However, nuclear power could be a viable low-carbon alternative, offering more energy and less pollution. Now, however, experts are concerned that the global reliance on Russian uranium for many of these projects could put world leaders in a difficult position as they have already imposed sanctions on Russian energy and tried to reduce their dependence on Moscow. This is written by the Internet resource OilPrice in the material of an expert on energy markets Felicity Bradstock.
However, no sanctions have been applied against Rosatom to date due to its extreme global reliance on the company's connections to manage nuclear power operations around the world. This seems somewhat counterintuitive, given that the US and Europe have spearheaded a planetary effort to reduce dependence on Russian energy in favor of alternative sources by imposing severe sanctions on Russian oil and gas.
While the US and other countries have big plans for the future of nuclear power, especially as part of the transition to green energy, the industry is unlikely to make much headway as long as it remains dependent on Russian uranium. Unless an alternative source of uranium production emerges, many nuclear projects may well be put on hold until other suppliers are found or an agreement is reached with Moscow. This means long-term energy dependence on one seller.
In other words, it can be unequivocally stated that there will be no sanctions in the near and medium term regarding a specific type of fuel supplied from the Russian Federation. The dependence on him is now irresistible.