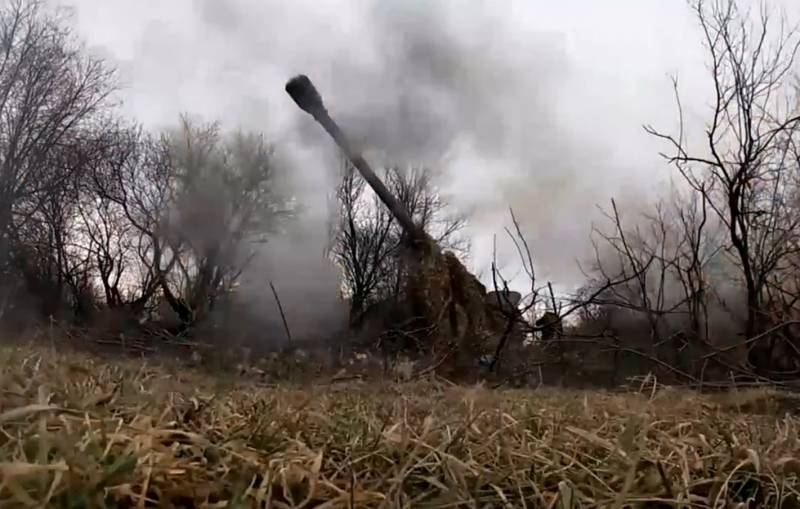 Retired US Army Colonel Daniel Davis presented three ways to develop the Ukrainian crisis - military material was published on the pages of 19FortyFive. It is noteworthy that none of the options assumes the victory of the Kyiv regime.
According to Davis' first scenario, the Russian army goes on the offensive and occupies the entire territory of Donbass. Further, the RF Armed Forces hold the occupied lines and, after the units formed from mobilized citizens arrive at the front, strike at the weak points of the defense line of the Armed Forces of Ukraine.
The Russian army will try to push back the Ukrainians across the Dnieper in the south, from the Donbass in the center and from Kharkov in the north. After achieving these goals, Vladimir Putin will declare victory, and negotiations will begin to end the conflict.
According to the second option of the American expert, the Ukrainian troops will be able to hold back the winter offensive of the Russian Armed Forces, and the hostilities will move into a protracted phase without a visible advantage of one of the parties.
Based on the third possible path for the development of Ukrainian events, Russian units will not move forward and will focus on strengthening their positions, moving on to tight defense. Possible negotiations, as well as further continuation of the confrontation, may reach a dead end.
At the same time, Davis, in any development of the situation, does not provide for open participation of the United States in the Ukrainian conflict. A Kyiv victory is a desirable outcome for Washington, but the Americans are not ready to enter into a global conflict with Russia for this.