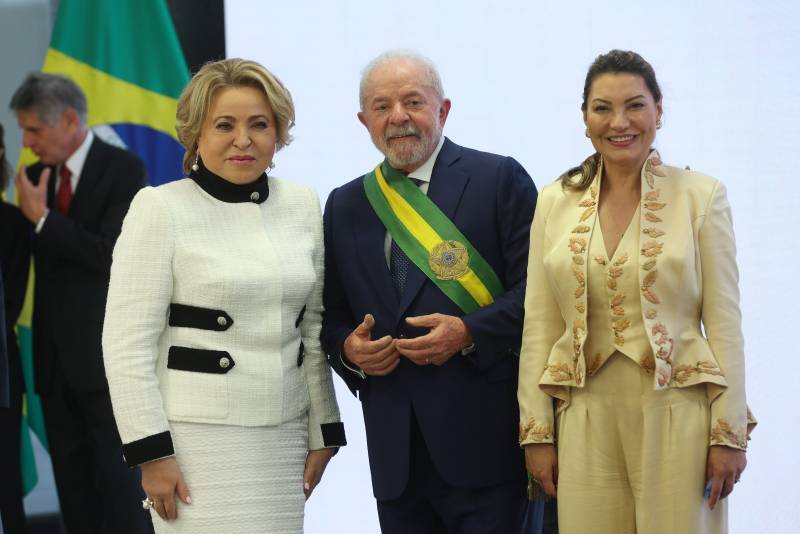 Brazil will resume work on the integration of South American countries within the framework of Mercosur and, on the basis of this, will develop a dialogue with the world's leading players. This was stated by President Lula da Silva during the inauguration.
Elected head of the country for the third time, Lula da Silva plans to build a constructive dialogue with the US and the EU, as well as, together with the Russian Federation, strengthen the position of the BRICS and develop cooperation with African countries. The Brazilian leader also confirmed his readiness to restart relations with Russia. This was announced by the Speaker of the Federation Council Valentina Matviyenko, who represented our country at the inauguration ceremony.
She conveyed to the President of Brazil an invitation from Vladimir Putin to visit Moscow for top-level talks. Lula da Silva agreed with the need to create a high-level commission with our country, which was not done during the reign of Jair Bolsonaro.
Earlier, the leaders of Russia and Brazil expressed confidence in the development of a strategic partnership between the two countries during a telephone conversation on December 20 last year. Vladimir Putin was one of the first to call Lula da Silva to congratulate him on his re-election as head of state.