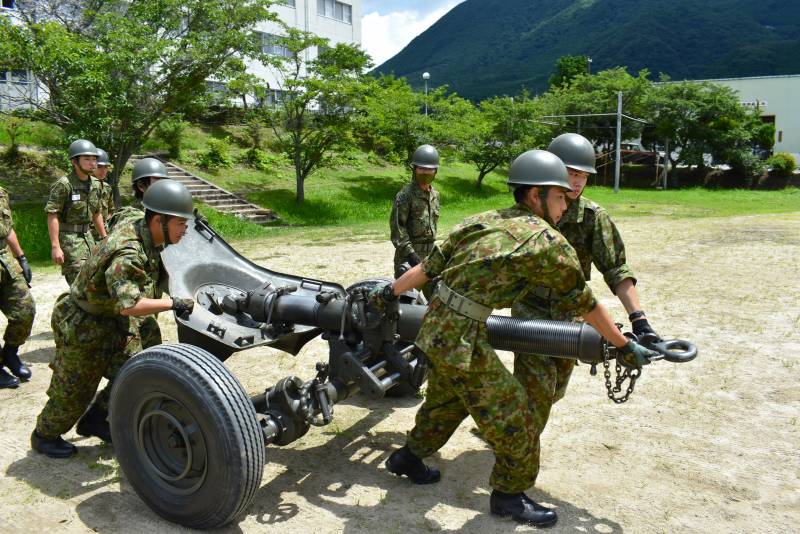 The past year, 2022, was the year of a great turning point, when Japan and Germany, without any reservations or hitches, set out on the path of building up military power, writes the American magazine The Diplomat.
The Ukrainian conflict is also important in the context of the historical moment, as it helped Japan and Germany to free themselves from the legacy of World War II. As defeated and demilitarized nations, both countries have historically maintained voluntary restrictions on their foreign and defense
policy
. However, recent events have prompted both countries to abandon this timidity as they independently (but in parallel) sought to develop tougher national security stances.
– notes The Diplomat.
The resource emphasized that the most striking example of what is happening is the commitment of both countries to increase their defense budgets to at least 2 percent of national GDP.
The publication admits that "this will be easier said than done, since the German defense budget last reached 2 percent of GDP in 1990, and despite promising to repeat that era, this year the government did not achieve this goal ".
In Japan, authorities are using controversial tax hikes to reach a 2 percent target by 2027, abandoning previous policies that capped defense spending at 1 percent of the nation's GDP.
As for the Germans, they are already actively involved in the conflict in Ukraine. Although initially they did not plan to do this, according to the statements of officials.
Germany became the second [in aggregate sent] supplier of military aid to Ukraine, after the United States
- the text says.
Meanwhile, Japan lifted its arms export ban back in 2014, making deliveries to several countries at once, including the Philippines, Vietnam, and Indonesia. However, several contracts with the Japanese fell through.
Tokyo is also looking to strengthen its military-industrial complex by looking for partners outside the US. This became apparent in the course of cooperation with Great Britain and Italy, which is aimed at developing a sixth generation fighter.
At the heart of the events lies the commitment of Berlin and Tokyo to a tougher foreign policy than ever before. Previously, other foreign media have hinted that Washington seeks to militarize the Germans and Japanese in a controlled manner, but so that these nations defend precisely the interests of the United States, and not their own.