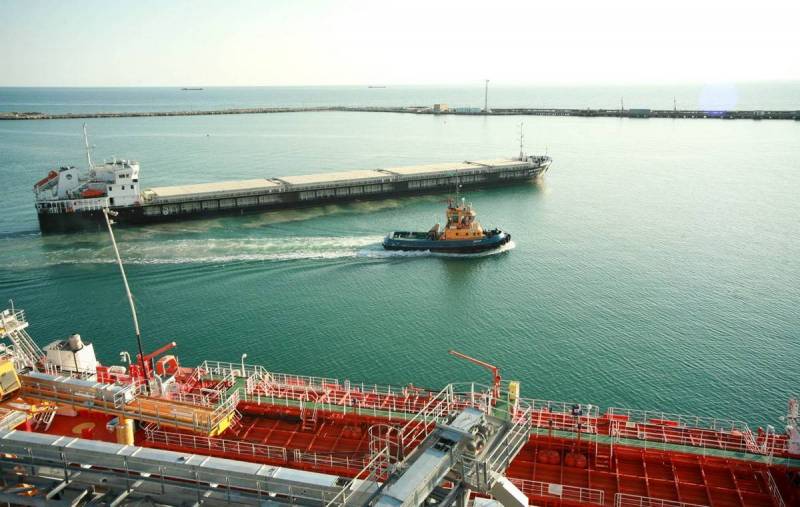 The new transcontinental route will connect St. Petersburg and Mumbai, bypassing unfriendly European countries. Russia and Iran are investing billions of dollars in the development of transport infrastructure, which will allow the transport of goods by rail and inland waterways of the two countries.
This route, 3000 km long, will not only allow continuing cooperation under sanctions, but will also significantly shorten the route from northwestern Russia to Iran and India. Vessel tracking data shows that the Caspian section of the new route from Astrakhan to Persian ports is already in active use, with dozens of Russian and Iranian ships already plying the route.
In parallel with the development of the railway network of the two countries, work is underway to modernize the Volga-Don Canal. Work on the reconstruction of access locks and the deepening of several sections of this waterway will make it possible to deliver goods from Novorossiysk and other ports of the Sea of ​​Azov through Astrakhan to Asian countries bypassing the Turkish straits.
The creation of a merchant fleet for the new route also begins. The Lotos shipyard in Astrakhan will soon begin construction of universal dry-cargo container ships, which are designed taking into account the throughput capacity of locks on Russia's inland waterways.
The development of the new route will make it possible to protect Russia's commercial ties with the countries of the Middle East and India from Western interference. Under pressure from sanctions, long-time partners Iran and Russia are ramping up bilateral trade and need a system to transport goods independent of the whims of Washington and allies.