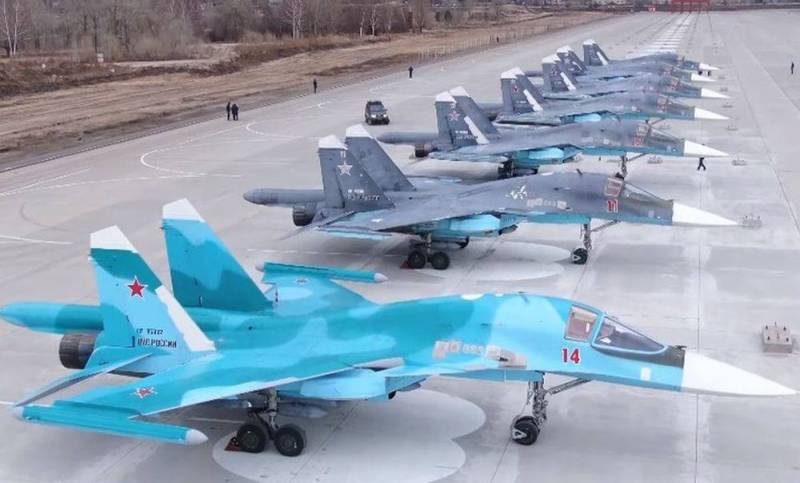 Judging by the events on Monday night, the coming year is unlikely to be calm. At about 2 a.m. in Voronezh, there were reports of explosions in the sky in the area of ​​​​the Baltimore military airfield in the south-west of the city.
According to preliminary data, the explosion in the air was the work of air defense systems that destroyed the enemy UAV. No damages or fires were recorded in Voronezh, and no air raid alert was issued either, however, judging by the messages in the telegram channels, a powerful nighttime explosion frightened the residents of Voronezh and triggered car alarms.
The Baltimore airfield is of great importance for the Russian special operation. The 47th Bomber Aviation Regiment, equipped with Su-34 bombers, is based here. These aircraft have been involved in delivering strikes against the Armed Forces of Ukraine from the very beginning of the NMD. The runways of the airfield allow you to receive any aircraft of the Russian Aerospace Forces, including heavy Tu-22M3 and Il-76.
Official comments from the authorities of Voronezh and the Ministry of Defense about the incident in the sky over the city have not yet been received. Recall that at about 5 am, a drone of the Armed Forces of Ukraine attacked the Klimovskaya distribution zone in the Bryansk region, which caused a serious fire and a power outage in the village. At the moment, the fire is extinguished, Klimovo is connected to a backup line.