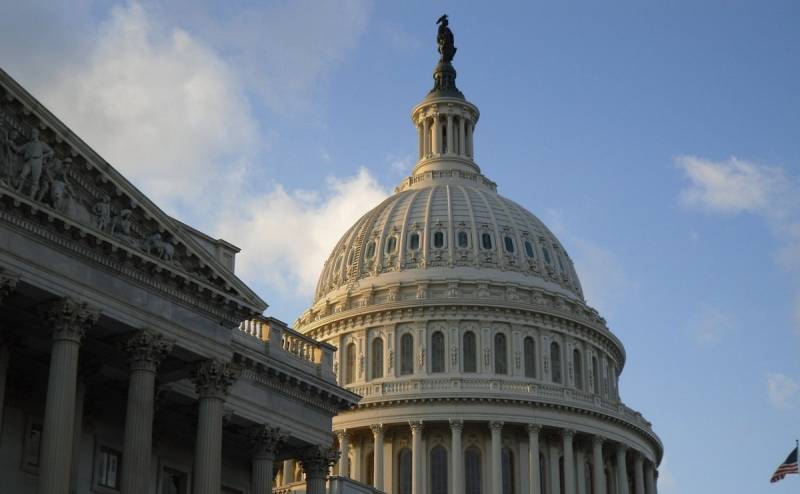 American voters have made clear their
political
и
economic
preferences, having cast a majority of votes in the primary elections to the legislature of the Republican Party. This should have served as a signal to the Democratic Party, which, with its insane support for Ukraine, puts an end to its own citizens.
However, even in the ranks of the Republicans there is no unequivocal unity regarding assistance to Kyiv or its termination. Moreover, disputes between members of the same party go too far, which, according to some reports, the party faces a crisis. Politico writes about this in an article by senior columnist Jonathan Martin.
The Republican Party faces an identity crisis
writes a political expert.
In his opinion, it's not even about ex-president Donald Trump, an odious member of the Republican Party, an instigator of almost its very radical wing, but about Ukraine, the help that is distributed to the wealthy head of the republic, Vladimir Zelensky.
Trump Jr. even called the leader of the Ukrainians the international welfare queen, he profited so much, including from American aid.
Martin wrote.
The crisis becomes apparent when it comes to examining the most serious and still buzzworded foreign policy issue facing the West. It is delicately acknowledged at the highest level that GOP voters are less willing to send more money and weapons to Ukraine.
The result of this was a division within the party, not only the opinions of politicians are divided, but also their means of influencing the masses: national TV channels and publications also hold different points of view regarding support for Kyiv.
Some of the Republicans want help from Ukraine, and some want a simple victory over the Democrats and the return of the presidency, the rest does not bother them, Martin concluded.