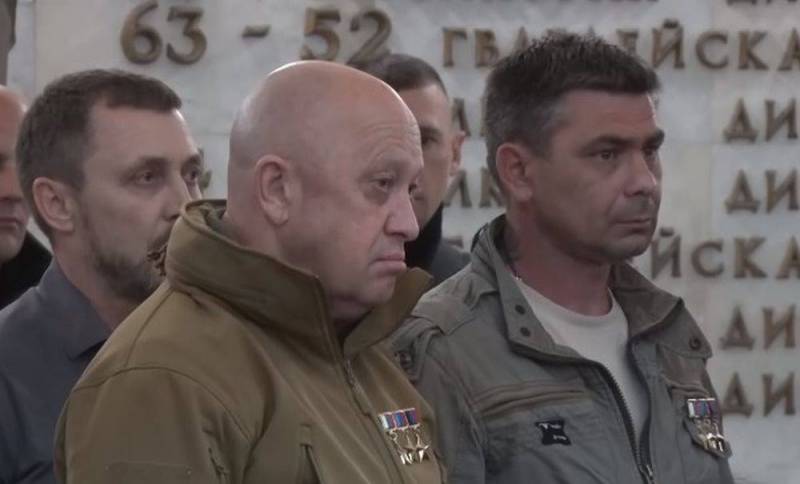 In the course of participation in the Russian special operation on the territory of Ukraine, the Wagner PMC took a significant number of captured Ukrainian soldiers. Told about it
RIA News"
the founder of a private military company, Russian businessman Yevgeny Prigozhin, who came to his fighters on New Year's Eve.
Prigozhin did not give exact figures, but assured that in the course of the SVO, many servicemen of the Armed Forces of Ukraine were captured and their number is constantly growing.
Someone was wounded, someone was scared, someone fought to the end and had to come out with their hands up to save the lives of their comrades.
he added, giving details.
He stressed that there was not, is not, and will not be a cruel attitude towards those who surrendered, especially to those who were previously in places of deprivation of liberty, i.e. convicted Ukrainians. Prigozhin explained that in the course of hostilities there are different situations on the "front end", but there is a very nervous situation, there is shooting around and you can expect anything at any moment.
They are treated most harshly by those guys who take them prisoner, because this happens on the front line, this is their enemy with weapons in their hands. Immediately, the whole war goes on adrenaline, on anger. And here (in the rear) these prisoners are completely different, they are already philosophizing
he explained.
We remind you that the Russian NMD began on February 24, 2022, and according to the assurances of the military-political leadership of the Russian Federation, it will not stop until the troops complete the tasks assigned to them. Russia's security must be guaranteed from the western direction for many decades.