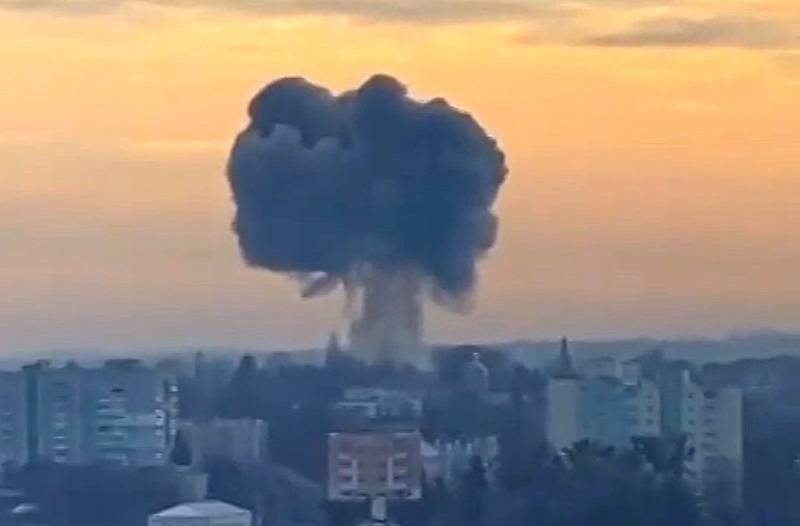 On December 31, the Long-Range Aviation of the Russian Aerospace Forces launched a large-scale missile attack on a number of military facilities on the territory of Ukraine. Among them was a military unit in the city of Khmelnitsky. The base, in particular, was used as a transshipment point for weapons supplied by the West and was well known to the Russian military.
Nevertheless, after the strike, it turned out that the facility, among other things, was actively used to train sabotage groups of the Armed Forces of Ukraine, and was also the location of the 8th regiment of the Special Operations Forces. Here, Ukrainian special forces were trained by Western military instructors. It is noted that the base in Khmelnytsky has become a haven for many fighters who survived after the well-known missile attack on the Yavoriv military training ground, 30 km from Lviv.
According to preliminary data, the MTR suffered significant losses - at least several dozen killed and wounded. The deaths of several foreign officers working at the facility as instructors are also reported.
The published video shows that the military base was hit by a single missile.