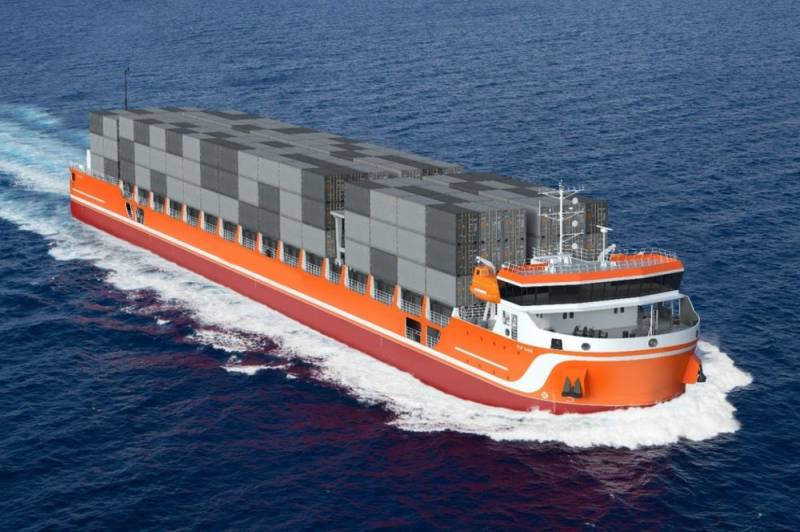 Now the preparation of working documentation for the first container ships of project 00108, developed at Vympel Design Bureau in March, is being completed, which are planned to be produced at the facilities of JSC Southern Center of Shipbuilding and Ship Repair (part of JSC USC) in the Astrakhan region in the next few years. Alexei Rakhmanov, CEO of Russia's largest shipbuilding holding, announced this.
Astrakhan shipbuilders will be the first in the Russian Federation to create unique vessels - special universal dry cargo container carriers for the North-South International Transport Corridor. These vessels will be designed and built specifically for the specifics of the Caspian Sea. They will have wide sides and low draft. The first contract for the supply of four such vessels of mixed navigation with increased container capacity was signed a few days ago.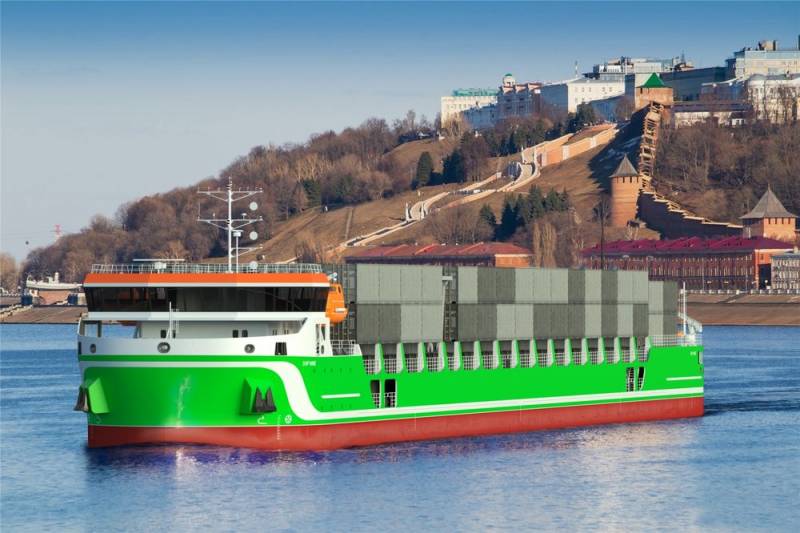 Such ships have never been built in Russia. The first (lead) ship should be handed over to the customer in 2024, and mass production will begin within 6-7 months after that. If there is sufficient demand, JSC "YuTsSS" will be able to produce 2-3 vessels per year. In contrast to the RSD59 mixed-seater dry-cargo ships currently being mass-produced (designed by the Ukrainian Marine Engineering Bureau), in the specified project 00108 (Volgo-Don Max dimension), due to the bow position of the wheelhouse, the container capacity of the vessel has been increased by 50%.
The cost of each vessel of project 00108 is 1 million rubles. The commissioning of the above-mentioned vessels will expand Russia's capabilities. Freight traffic between the Russian Federation and other countries will increase. Diversification will also reduce Russia's dependence on maritime routes through the European Union and Turkey.
At the same time, the Volga-Caspian Sea Canal is being reconstructed. Currently, 28 vessels are involved in dredging, of which 12 are dredgers. 5 million cubic meters of soil have been extracted. In 2023, the draft of the structure will be increased to 4,5 meters.