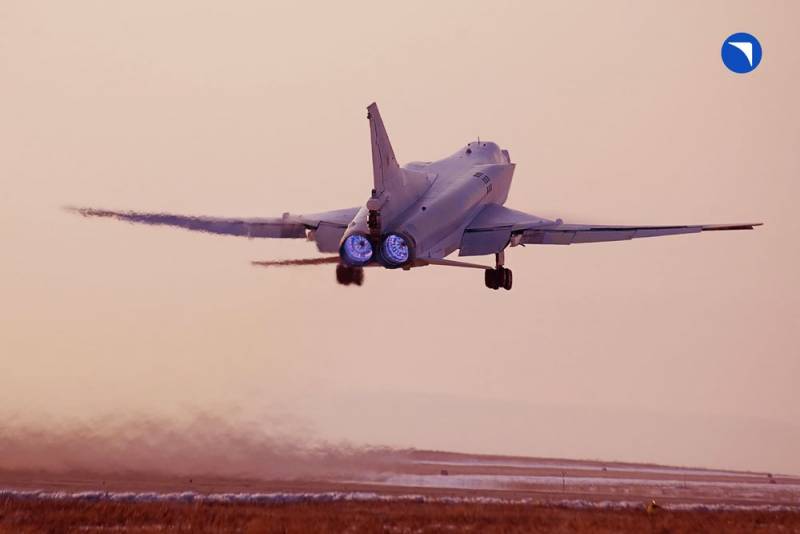 Russian aviation joined the ranks and became even more powerful. Only in the last week, the Russian Aerospace Forces received a decent number of aircraft.
According to the Rostec state corporation, at the end of December, Tupolev PJSC (part of UAC PJSC), as part of the implementation of the state defense order, transferred another improved (repaired and modernized) Tu-22M3 bomber-bomber to the Russian Aerospace Forces. In turn, PJSC "Il" (part of PJSC "UAC") manufactured and sent the Military Transport Aviation of the Russian Federation a new military transport aircraft Il-76MD-90A. In addition, Komsomolsk-on-Amur Aviation Plant named after Yu.A. Gagarin (part of PJSC "UAC") produced and handed over to the Russian Aerospace Forces 4 units of serial fifth-generation Su-57 fighters.
Also in the coming days, two Tu-160M ​​strategic bomber-missile carriers will be transferred to the Russian Aerospace Forces. PJSC "UAC" (part of the state corporation "Rostec") informed the public about this. The first is mass-produced according to the reproduction program, and the second is a combatant, which has undergone a deep modernization. Both "strategists" completed factory tests at Tupolev PJSC. Soon, these aircraft, which were at the flight test station, where test flights and additional checks of systems, engines and on-board electronic equipment took place, will be sent to the military for further operation.
It should be noted that the above figures do not take into account the Su-2022S and Su-35SM30 multifunctional fighters, as well as the Su-2 fighter-bombers, the Yak-34 combat trainers and the overhauled MiG-130 fighter-interceptors, previously transferred to the Russian Aerospace Forces in 31.