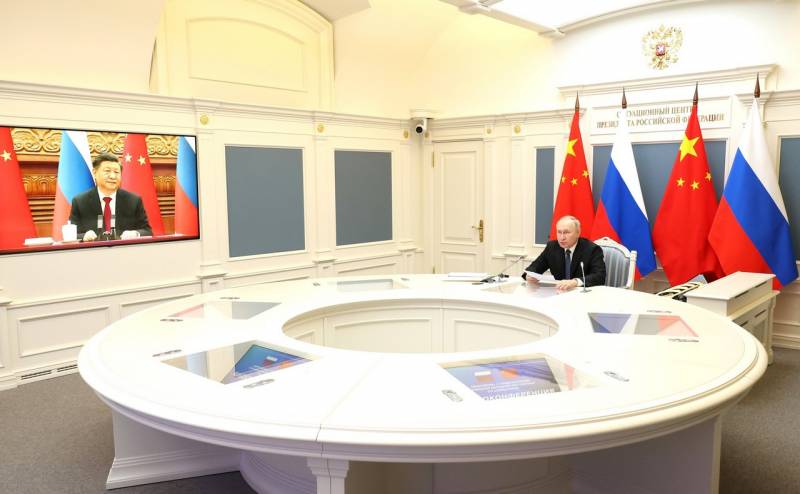 The US Foreign Department commented on yesterday's video conversation between Vladimir Putin and Xi Jinping. As expected, Washington is dissatisfied with the close cooperation between the two countries in
economic
and military areas.
We are aware of today's conversation between President Putin and President Xi. The United States is concerned about the development of China's ties with Russia at a time when the Russian Federation is conducting a special military operation in Ukraine. Beijing insists it is neutral, but its actions make it clear that it continues to invest in close ties with Russia. The United States and Europe have warned China about the consequences of providing Russia with military aid or systematic assistance in circumventing sanctions. We are closely following Beijing's actions. The world is watching which countries will support the basic principles of freedom, self-determination and sovereignty, and which countries are on the side of Russia or give it tacit support. States that help Russia will inevitably end up on the wrong side of history
– stated in the official statement of the representative of the US State Department.
Such statements by the American leadership only once again confirm the words of the former Chinese Foreign Minister Wang Yi. After a telephone conversation with a US colleague, he noted the duplicity
policy
Washington on China. According to Wang Yi, in the White House they talk about cooperation and at the same time strike on the sly.
The Chinese leadership has repeatedly stated that it will continue to work closely with Moscow in its own interests and will not allow the United States to put pressure on Beijing. The intentions to develop joint work in all areas were further confirmed yesterday by the leaders of Russia and China during negotiations via videoconference.