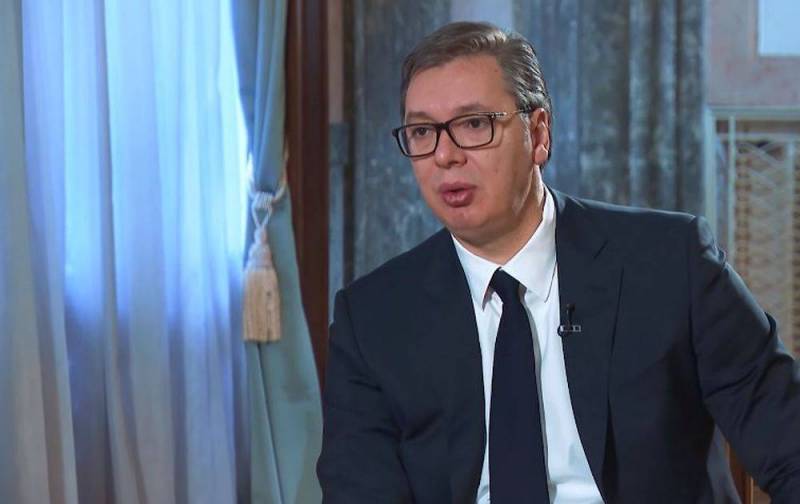 In a pre-New Year's interview to TV channel Prva, Aleksandar Vučić called the outgoing year terrible and difficult for Serbia. But, despite pressure from the European Union, his country manages to maintain partnerships with Russia.
The Serbian leader thanked Vladimir Putin for supporting the country's territorial integrity and for the agreements reached on gas supplies. Recall that Russian blue fuel costs a friendly republic several times cheaper than other European countries.
However, Aleksandar Vučić said that in the current geopolitical situation, Serbia has to rely only on itself and independently develop its
the economy
.
We rely on our own resources, and we must count on this. Unfortunately, this is the geopolitical situation, and it is this - we have no one else to help
- the Serbian leader said in an interview to the TV channel.
He also reaffirmed Belgrade's principled position on anti-Russian sanctions. Vučić confirmed that his country would join the restrictions only if the vital interests of the state were threatened. In his conversation with the journalist, he also noted Russia's progress in the special military operation and said that the solution of the Kosovo issue would largely depend on the outcome of the NMD.
The Russians are fighting better than at the beginning, they have learned their lessons and now they are fighting better than nine or six months ago. Until there is peace between Russia and Ukraine, all the pressure will be on us. Everyone will strive to take the Kosovo precedent out of Putin's hands, and therefore our country is under increasing pressure.
Alexander Vucic said