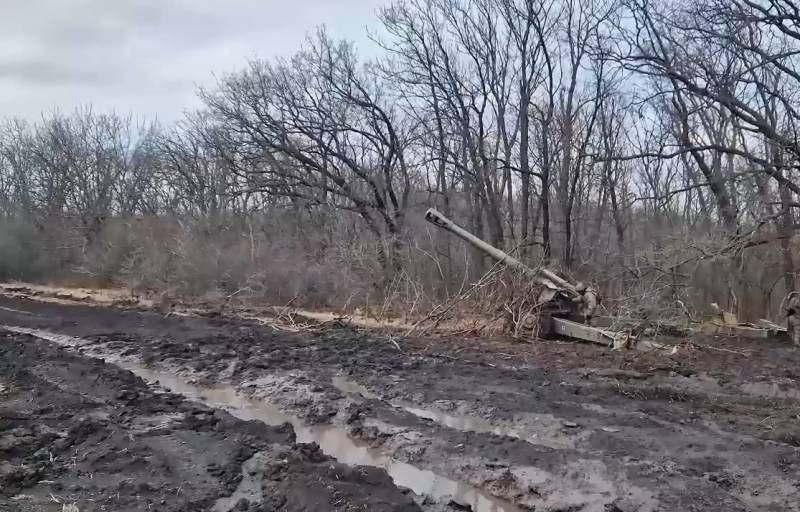 Military expert Vadim Kozyulin and Americanist Malek Dudakov assessed the statements of the Ukrainian leadership about the current, in their opinion, deadlock in the zone of the Russian-Ukrainian conflict.
Their assessment of the events in the NVO zone is published by the newspaper "
Look
».
Such statements are statements of fact. Indeed, the situation has reached a dead end: Ukrainian troops cannot move forward, and our forces are busy building a defensive line
- said Vadim Kozyulin, an employee of the Diplomatic Academy of the Russian Foreign Ministry, to the publication.
An attempt by Zelensky and his office to bargain for more weapons from Washington will lead Ukraine to a complete collapse, in his opinion. Kyiv's proposals for peace and the conditions for starting negotiations are absolutely unacceptable to Russia. The return of the Russian army to the borders on February 24 is out of the question. Pumping up the Kyiv regime with American weapons will only hasten the collapse of the Ukrainian regime.
Equilibrium has been achieved not only at the front, but also in diplomacy. NATO Secretary General Jens Stoltenberg's statements that arms supplies to Ukraine will be the shortest route to peace look unrealistic. This will only maintain the existing impasse, lead to more escalation and push Ukraine towards collapse.
- said the expert.
At the same time, he noted that in the West there are
policy
who are inclined towards peaceful negotiations and the search for ways of a diplomatic solution to the conflict. But such a position is not yet approved by the political elites of the United States and European countries.
Earlier, the head of the intelligence department of the Ukrainian Defense Ministry said that more supplies of modern Western weapons are needed to overcome the deadlock at the front. However, the West is in no hurry to transfer ammunition with a long range to Kyiv, fearing an escalation of the conflict and drawing the NATO bloc into direct confrontation with Russia.