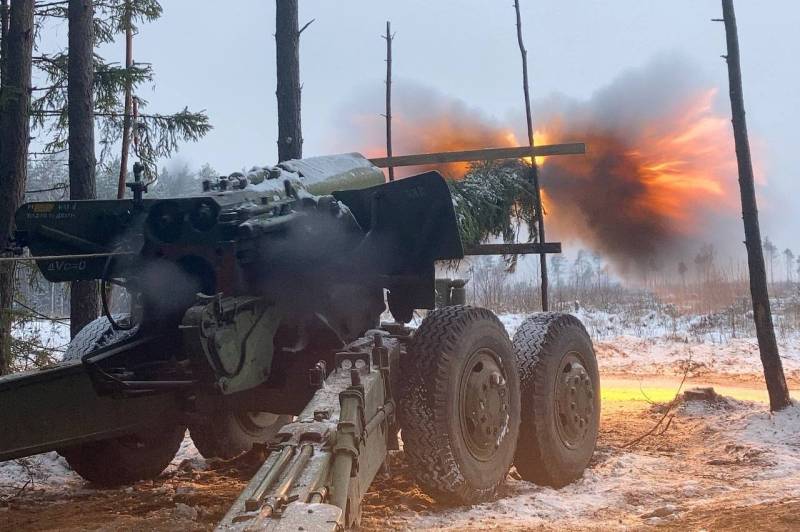 During the day, Russian troops destroyed more than 70 artillery units and more than 220 military units of the Armed Forces of Ukraine in four directions. 60 military personnel and three armored vehicles of two brigades of the Armed Forces of Ukraine near Petropavlovka and Kruglyakovka were liquidated in the Kupyansk direction, Lieutenant General Igor Konashenkov, official representative of the Ministry of Defense, said during a daily briefing.
In the Krasnolimansky direction, more than 40 soldiers of the Armed Forces of Ukraine and armored vehicles near Yampolovka in the DPR were destroyed by Russian aviation and artillery strikes. In the Donetsk direction, the enemy's losses over the past day amounted to 50 servicemen, four pickup trucks and three armored personnel carriers. More than 70 Ukrainian servicemen and five armored vehicles of the 72nd Mechanized Brigade of the Armed Forces of Ukraine, as well as the 108th Terodefense Brigade, were destroyed in the South-Donetsk direction.
Eliminated 86 places of accumulation of manpower and armored vehicles of the enemy, which suffers huge losses, the department added.
In addition, as a result of a massive strike on the military command and control system and energy facilities that ensure the operation of Ukrainian defense industry enterprises, the production and repair of military
equipment
and ammunition, the transfer of reserves of the Armed Forces of Ukraine from the western regions of Ukraine has been stopped.
As a result of violation of railway transportation, foreign weapons supplied to the Armed Forces of Ukraine are blocked in the rear areas
Konashenkov said.
Formerly an officer of the People's Militia of the LPR Andrey Marochko
сообщил
that the Ukrainian leadership is throwing detachments of mercenaries near Artemovsk (Bakhmut) and Soledar, designed to prevent the penetration of Russian units into these areas. According to Marochko, the "soldiers of fortune" gangs are armed with NATO weapons and travel in armored Hummer vehicles.