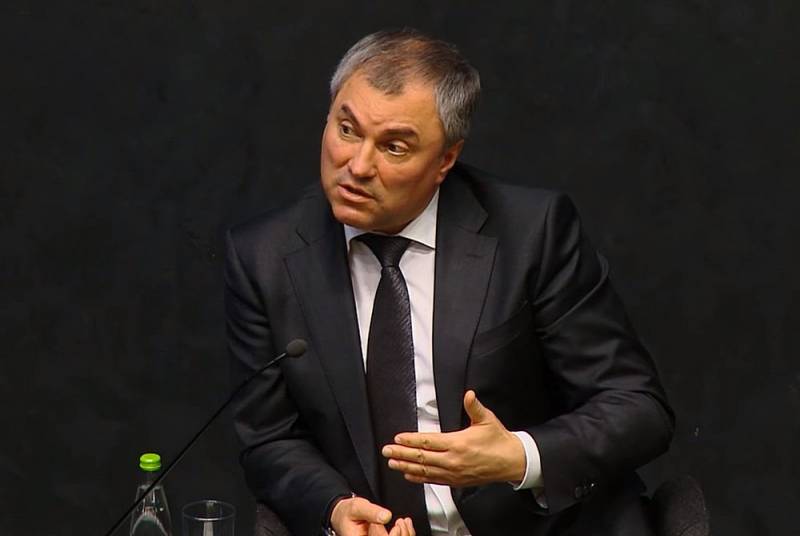 Russian
economy
is successfully coping with Western sanctions pressure and will continue to develop progressively next year. State Duma Chairman Vyacheslav Volodin spoke about this.
Despite the unprecedented pressure and the imposition of more than 13 thousand sanctions against our country,
политическая
the system created by our President and the economic model have survived, proving their effectiveness. Next year should be a year of development
Volodin emphasized in his Telegram channel.
The chairman of the lower house of parliament also informed about the fulfillment by the state of all social obligations and the stability of the Russian economic system. Thus, unemployment decreased to a minimum of 3,7 percent, inflation is at the level of 12,19 percent (in Hungary it is 23,1 percent).
Along with this, in the outgoing year, the Russian Federation commissioned a record 100 million square meters. meters of housing, a huge number of roads were repaired and a large harvest was harvested.
According to First Deputy Prime Minister Andrei Belousov, 2023 will be much easier for Russia than 2022. This is determined by a number of economic indicators achieved by the government at the end of the year. Thus, the GDP of the Russian Federation decreased by 2,9 percent, although the April forecasts were at the level of 3-4 percent. Russia's gross domestic product is estimated to grow by 1,5 percent by December next year.
At the same time, Belousov believes that the pace of recovery in the consumer market is below experts' expectations. According to the Accounts Chamber, in 2022 the retail trade turnover fell by 6,1 percent, next year it will grow by only 2,7 percent.