The American newspaper The New York Times reported "sensational" information: it turns out that telephone conversations of US President Donald Trump are heard not only by insidious "Russian hackers", but also by Chinese spies.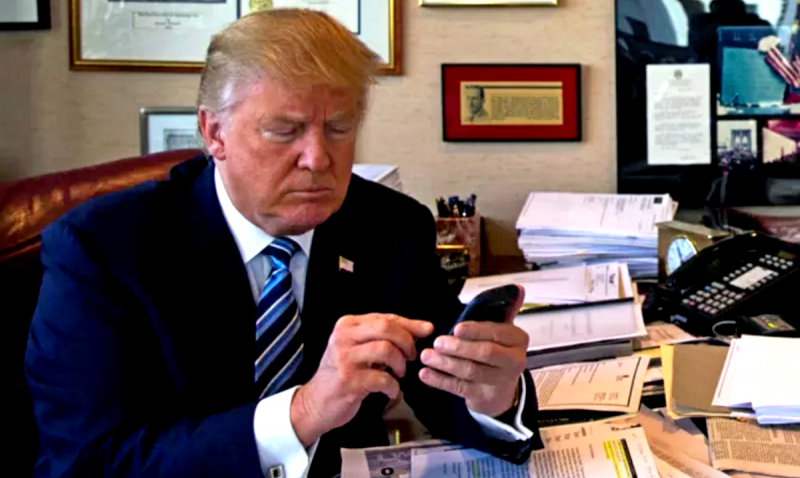 The newspaper referred to anonymous sources in the US intelligence agencies. They claim that Trump is "gossiping" about his "iPhone," which is not protected. He continues to talk with his "old friends", despite the fact that the White House administration has repeatedly advised him to stop communicating using this gadget. And this is allegedly used by foreign spies for their own purposes.
The closest aides to the American leader still hope that Trump will not give out state secrets during his telephone conversations.
This accusation is serious enough - and not only against the Russians and the Chinese, who, according to the publication, have access to Trump's telephone conversations. It has long been no secret that in the West the majority
politicians
gripped by spy mania in relation to Moscow, which is accused of all mortal sins (and Beijing gets it).
First of all, it is a stone in the garden of the US president himself. It's enough to recall at least the scandal with Hillary Clinton, which actually cost her a career. As US Secretary of State, Clinton used personal email instead of government email to discuss government issues. When this fact disappeared, she was accused not only of trying to hide some "inconvenient" information in this way, but she also made secret correspondence vulnerable to hackers.
Donald Trump himself made charges against Clinton in ties with the Russian special services. However, most often the current president of the United States is blamed for this.