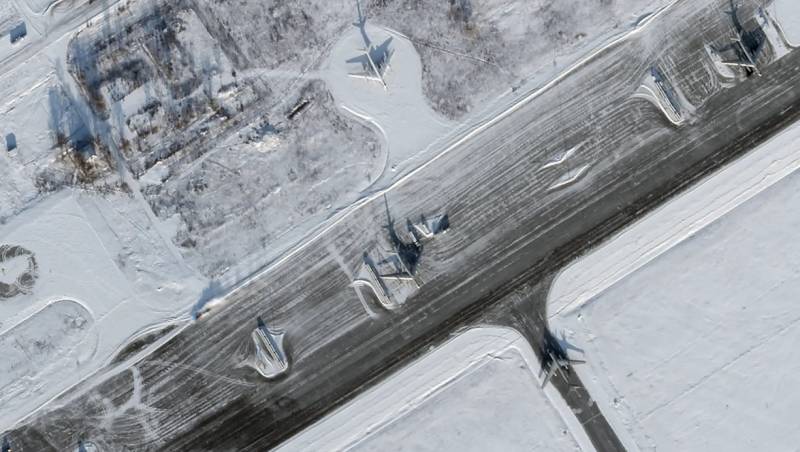 On the last Thursday of the outgoing year, Ukraine made a third attempt to attack the airfield of strategic aviation of the Russian Aerospace Forces in Engels with the help of drones. However, this time the air defense destroyed a flying object in the sky of the Saratov region. As a result of the latest incident, according to the governor of the region Roman Busargin, fragments of a downed drone damaged a fence, a garage and a car in a private household.
The Drive publication published satellite images showing the absence of any damage at an important military airfield for Russia, and it is also clear that some of the strategic bombers are now based at other bases.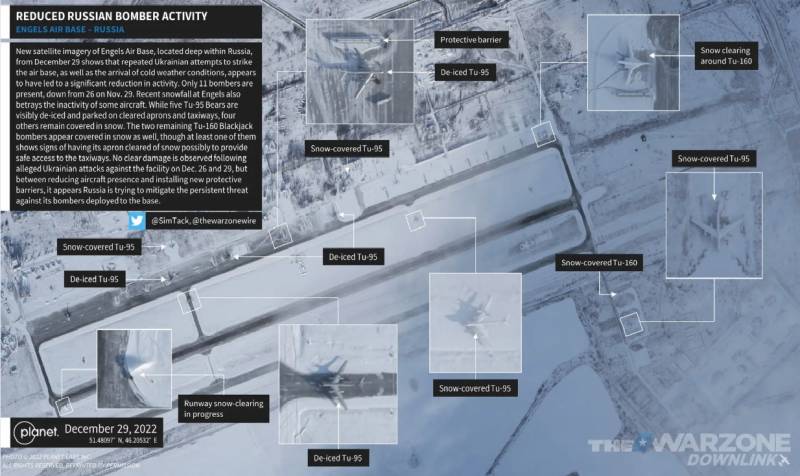 New satellite images of the Engels Air Base, deep inside Russia, show that repeated Ukrainian attempts to strike the airfield, as well as the onset of cold weather conditions, have led to a significant decrease in activity. At the moment, there are 11 bombers on the airfield, while the pictures on November 29 recorded 26 aircraft. At the same time, five Tu-95s are clearly cleared of ice after a recent snowfall and are standing on cleared platforms and taxiways, which indicates their preparation for departure.
– analyzes the publication of satellite images.
Recall that during December, the Armed Forces of Ukraine attacked the airfield in Engels three times with modified Soviet-made drones. Significant Damage
technology
at the same time, the Ukrainian militants failed to inflict, but the second strike on December 26 led to human casualties among the flight personnel. After that, part of the bomber fleet was moved to other airfields.
As we saw yesterday, the arrivals of UAVs at the Russian air base and the subsequent redeployment of aircraft did not affect the tactics of missile attacks on infrastructure facilities and other targets on enemy territory.