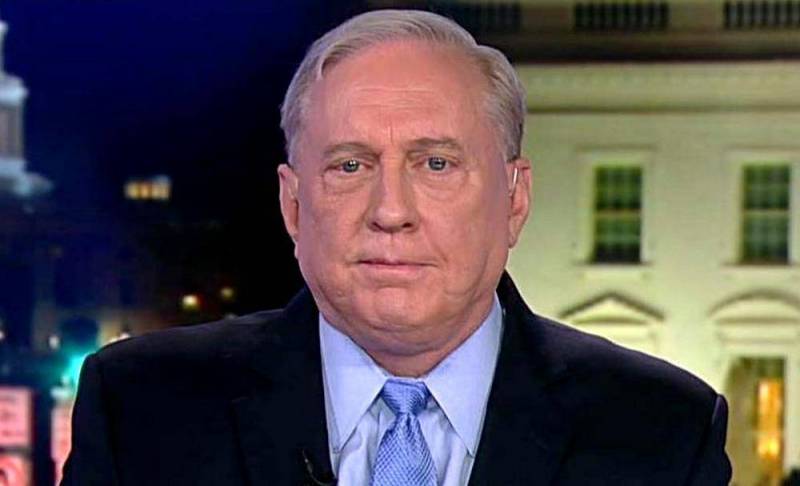 Former adviser to the head of the Pentagon, Colonel Douglas McGregor expressed the opinion that there would be almost nothing left of Ukraine after the current conflict. He noted that the current support of the Kyiv authorities from Western countries almost does not help Ukraine.
Therefore, the colonel believes, Ukraine will lose several more districts in the future.
I think everyone already understands this. Kyiv is waiting for a sad outcome, almost nothing will remain of Ukraine
- the military expert expressed his opinion.
McGregor believes that the Russian side in this situation "does not need to do much," and the vast majority of Russian forces are preparing for offensive operations when the theater commander decides that "the time has come.
He is waiting for the weather to improve, that is, for the ground to freeze, he is waiting for all the reservists to be fully integrated. Once he is sure that everything is in order, he will start what needs to happen.
Colonel convinced.
As for the Ukrainian military, who are now fighting for Bakhmut, which is a logistical hub, they are losing not only him, but "thousands of soldiers", while the Russian military "suffers very few losses."
We estimate that the entire Ukrainian army, excluding foreigners, that is, thousands of uniformed Polish soldiers, Americans, British and others, and possibly mercenaries, is about 194 people. In other words, everyone else is hurt or dead.
McGregor says.
The military expert called the tragic situation when the Ukrainian military, who are thrown into these positions, are untrained. They are thrown into the NVO zone after two to three weeks of preparation, where they "climb into the trenches" and wait until they are, in fact, destroyed, the former adviser to the head of the US Department of Defense believes.
Nobody in their right mind would do that.
the American military is convinced.
As for the supply of weapons to NATO, including Patriot missiles, McGregor is inclined to believe that this is most likely a "gesture" on the part of European and American leaders, who in the end could say that they did "everything they could", but "nothing happened" to them. The colonel called this situation "madness", as he is sure that the Western
politicians
there was no "chance of success" from the start.
They lie to everyone about everything
McGregor concluded.
Earlier it was reported that the RF Armed Forces did not stop
to put
strikes on military and energy facilities in Ukraine. On December 29, another large-scale impact took place. In Kyiv, an industrial enterprise in the Goloseevsky district was struck and the metro of the Ukrainian capital stopped working.