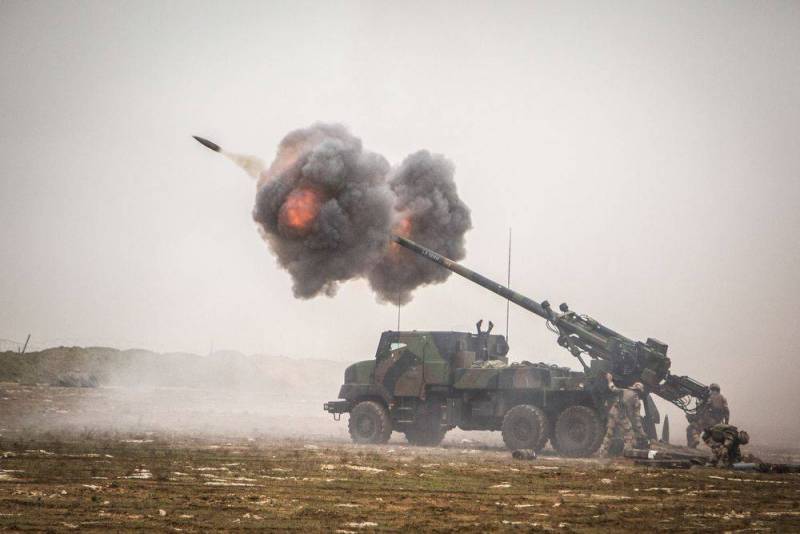 On Wednesday, December 28, the head of the French defense department, Sebastian Lecornu, came to Kyiv. Following the visit, the minister spoke about the need for further military support for Ukraine.
Lecornu discussed with his Ukrainian counterpart Alexei Reznikov the situation on the line of contact and assured that Paris would take over the repair of weapons sent to Kyiv. At the same time, the Ukrainian military noted the importance of repairing French CAESAR self-propelled guns in their country, since their transportation to neighboring Poland is unsafe and time-consuming.
Meanwhile, the newspaper Le Figaro informed about the failure of 16 of the 18 CAESAR self-propelled guns delivered to the Ukrainian troops - due to the intense firing, the barrels of the guns wear out quickly. However, on-site repair of the installations is not yet possible due to technical reasons.
Along with this, due to the complexity of maintenance, France refuses to supply Ukraine with Leclerc tanks.
Earlier, Paris sent to Kyiv six 155-mm TRF1 towed howitzers and two Crotale air defense systems, about 60 armored personnel carriers, man-portable anti-tank missile systems and HDP-2A2 anti-tank mines. Also, France, together with Denmark, plans to send six more CAESAR howitzers to help the Armed Forces of Ukraine.