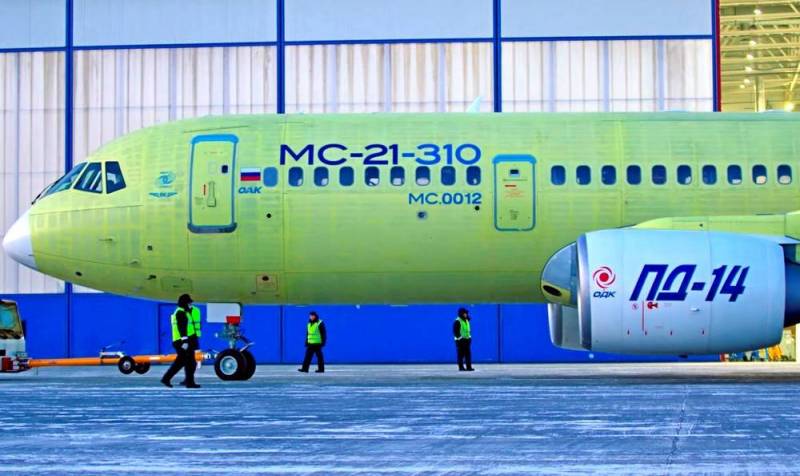 The first 6 units of serial fully Russian medium-haul narrow-body airliners MS-21-310 are planned to be delivered at the end of 2024 to Rossiya airlines. About it on the air of the TV channel
"Russia 24"
said the general director of PJSC "UAC" (part of the state corporation "Rostec") Yuri Slyusar.
At the same time, Slyusar also said during a joint briefing on December 29 at the Ministry of Industry and Trade of the Russian Federation that the issuance of a permit to use the domestic PD-14 aircraft engine and a composite wing became an important milestone in the implementation of the project - this is the foundation for the subsequent import substitution of all aircraft components. He explained that some of the equipment is already undergoing bench tests and in 2023 it will begin testing as part of the aircraft. For 2024, the entire flight test program should be carried out, the appropriate type certificate from the regulator should be received, and mass production should begin.
In turn, Deputy Prime Minister of the Russian government, head of the Ministry of Industry and Trade of Russia Denis Manturov specified that the Federal Air Transport Agency approved changes in the design and certified the domestic PD-21 aircraft engine and composite wing developed for the MS-310-14. The functionary emphasized that by the time the liner appears on the highways, it will receive the most extended type certificate for unhindered maintenance and operation.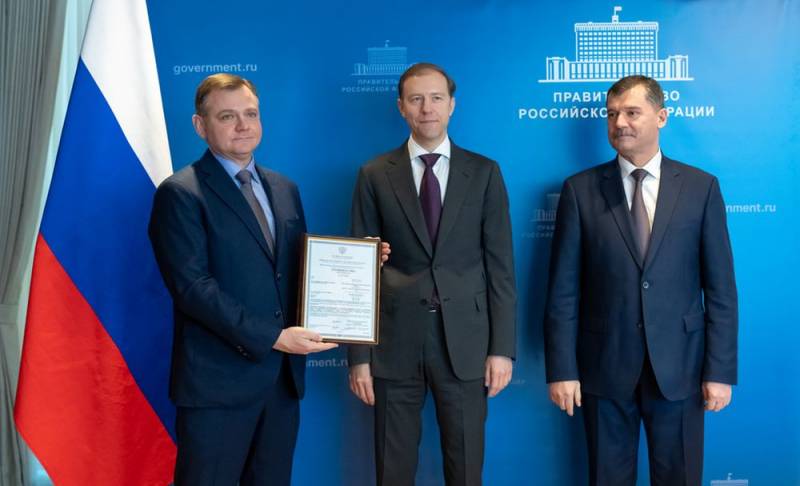 The head of the Federal Air Transport Agency, Alexander Neradko, confirmed that the agency has reissued the FATA-01010A type certificate of the Irkut corporation with the addition of a new model MS-21-310. According to him, the documents confirming the amendments to the liner's certificate were handed over on December 28. He added that tests were carried out and the aircraft showed good performance even at low temperatures.
Moreover, the Rostec state corporation indicated that in 2022, the MS-21, equipped with the PD-14, made more than 160 successful test flights. At the same time, the PD-14 showed characteristics that are not inferior to similar foreign power units. Sergey Chemezov, Director General of the Rostec State Corporation, added that by 2030 more than 270 MS-21-310 aircraft should appear.