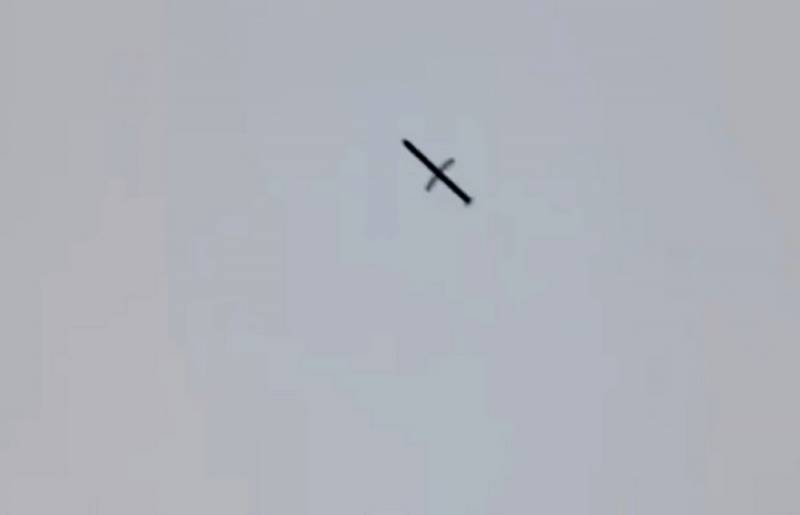 The Armed Forces of the Russian Federation do not stop striking at military and energy facilities in Ukraine. On December 29, another large-scale impact took place.
Over the past night, the Geran-2 (Shahed 136) kamikaze UAV attacked the objects of the Armed Forces of Ukraine in the Kharkov, Dnepropetrovsk, Odessa and Nikolaev regions of Ukraine, as well as in the territories of the Zaporozhye region and the DPR that have not yet been liberated. Warehouses with weapons and ammunition fell under the blows, including in Slavyansk, Kramatorsk and Nikolaev.
In the morning, about 120 more powerful munitions were used in Ukraine. Sea-launched Caliber cruise missiles, as well as Kh-22 and Kh-32 air-launched cruise missiles were used. Moreover, before the "wave", simulator missiles (dummy targets for missiles) were launched, which opened the locations of the air defense of the Armed Forces of Ukraine, after which they were hit, including in Odessa.
In addition, energy infrastructure facilities in Kyiv, Nikolaev, Ivano-Frankivsk, Odessa, Kharkov and Lvov were hit. Arrivals were also recorded for critical infrastructure and enterprises in Sumy, Chernihiv, Zhytomyr, Vinnitsa, Poltava, Ternopil and Khmelnytsky regions.
In particular, in Kyiv, an industrial enterprise in the Goloseevsky district was struck and the metro of the Ukrainian capital stopped working. In Kharkiv, power supply was also lost and the metro stopped, there are interruptions in communications and water. In Ivano-Frankivsk and Nikolaev, energy facilities were damaged and problems with electricity began. In the suburbs of Odessa, a transformer substation was hit near the airport and a 330/110 kV Usatovo substation 10 km north of the city. Energy facilities were damaged in Lviv, after which 90% of the city was left without electricity and water, the movement of urban electric transport was stopped.
More details from the scene are likely to come at a later date. However, it can be assumed, given the previous strikes, which have been ongoing since October 10, and the ongoing repair and restoration work, that Ukraine will need 1-2 weeks to eliminate the consequences. In the event of an increase in the intensity of strikes by Russian forces, the enemy will no longer be able to minimize the consequences for such a time, his adaptability will decrease, and crisis phenomena will increase.