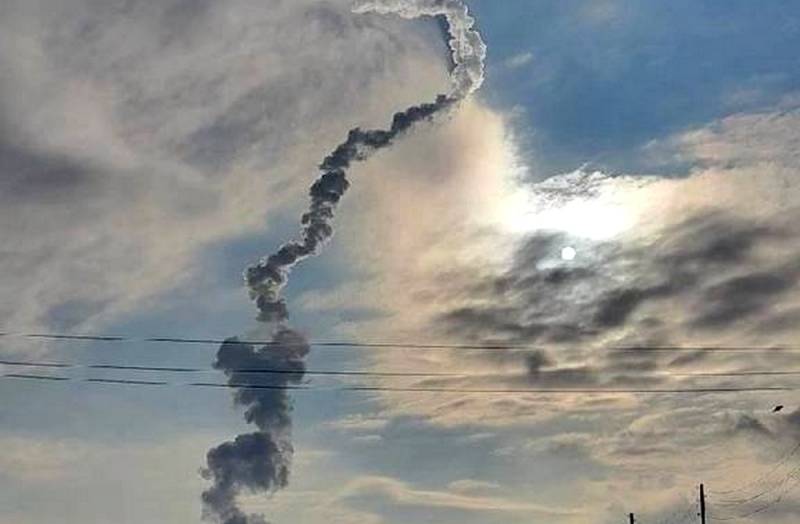 Local residents living near the Engels airfield in the Saratov region report air raid sounds and explosions from a triggered air defense system. In all likelihood, once again we are talking about an attempt by the Ukrainian military to attack the airfield based on strategic aircraft of the Russian Federation.
Information about explosions near the airfield in Engels appeared a few hours after reports of rocket attacks on the territory of Ukraine. According to reports, long-range aircraft and ships of the Black Sea Fleet of the Russian Federation launched a massive missile attack on Ukrainian energy infrastructure facilities this morning. In addition, air defense crews were hit.
The damage from the Russian attack has not yet been calculated, but it is clear that the critical infrastructure of Ukraine has received serious damage. In a number of regions there were blackouts of electricity, water and the Internet.
It is logical to assume that the explosions from the air defense system that went off near the airfield in Engels are an attempt at revenge by Ukraine. Only this time, apparently, the Russian air harbor was not affected.
So, the governor of the Saratov region reported that an air defense system had worked on the territory of the Engels district. An unidentified object was destroyed. Emergency services have been dispatched to the scene. There is no threat to the safety of residents.
And yet, questions about the activities of the Russian air defense system remain. If we are again talking about the attack of Ukrainian drones, then why were they shot down in the immediate vicinity of the strategic aviation airfield?
Recall that earlier the Armed Forces of Ukraine have already launched attacks on airfields in Engels and the Ryazan region. They managed to damage several planes. In addition, Russian servicemen were killed.