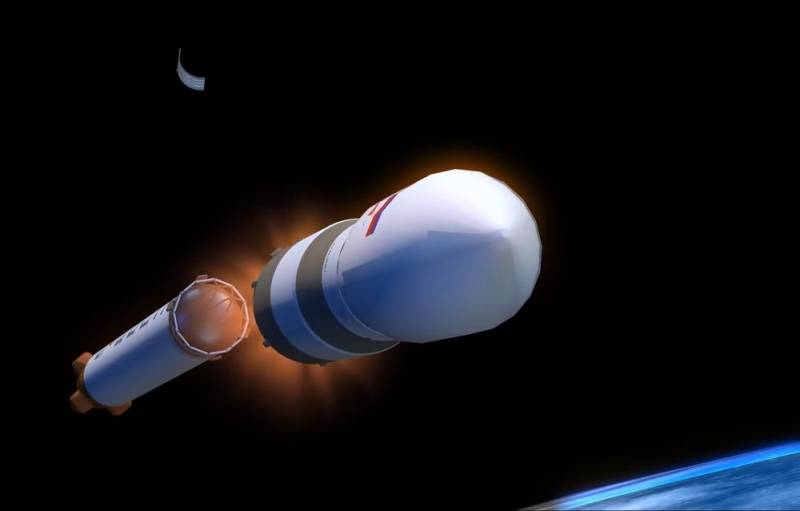 The rocket and space industry of Russia continues to develop progressively. In 2023, the Roscosmos State Corporation expects several ambitious projects: the start of flight tests of the new Soyuz-5 (Irtysh) launch vehicle, as well as the launches of the automatic module (interplanetary station) Luna-25 and the latest space transport cargo return vehicle "Soyuz GVK".
Soyuz-5 is a promising Russian two-stage launch vehicle of the medium (light-heavy) class, capable of putting up to 17 tons of payload into orbit. Tentatively there will be 4 launches under the flight test program from the Baikonur cosmodrome (Kazakhstan). In 2025-2026, a launch pad for the Soyuz-5 launch vehicle should appear at the Vostochny cosmodrome, after which launches will be carried out from it. This launch vehicle is necessary to ensure launches of automatic spacecraft into sun-synchronous, highly elliptical, geotransfer and geostationary orbits, including using an upper stage, as well as launches of manned transport vehicles.
On board Luna 25 (formerly Luna Globe) there will be about 30 kg of scientific equipment and a robotic arm for collecting lunar soil. Soil samples should be taken in the area of ​​the South Pole of the Earth's satellite, after which Luna-25 will return to Earth. The name of the project was changed to emphasize the continuity of the Soviet lunar program, the last apparatus of which, Luna-24, was launched back in 1976.
Soyuz GVK is an improved version of the Soyuz spacecraft. It will be able to deliver 2 tons of cargo into orbit, and return to Earth - 0,5 tons, while in the detachable compartment it will be possible to place about 1 more ton of cargo intended for disposal, which will burn in dense layers of the atmosphere.