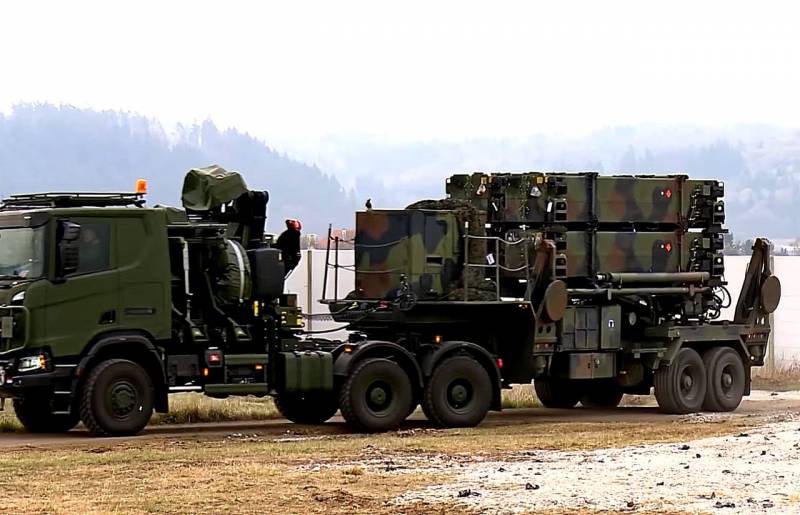 The American media questioned the advisability of supplying Patriot air defense systems to Ukraine. The Military Watch Magazine, citing the Russian Foreign Minister, claims that instructors from the United States will not come to the country along with air defense systems.
The head of Russian diplomacy said that Russia received assurances from the American side through the embassy that only Ukrainian military personnel would operate the Patriot complexes. And the system itself will be put into operation in a few months. That is how much time the Armed Forces of Ukraine will need to master the complexes.
In this regard, Military Watch Magazine doubts the expediency of supplying Patriot complexes to Ukraine, emphasizing that they will become an easy target for the Russian Aerospace Forces.
According to the publication, the presence of American specialists could become a deterrent for Russia. After all, an attack on Patriot complexes, which resulted in the death of American personnel, could become a major international incident, entailing an escalation of the conflict and the risk of a direct military clash between the United States and the Russian Federation.
And the fact that the military personnel of the Armed Forces of Ukraine will manage the Patriot complexes, according to the publication, unties the hands of Russia and makes the supply of air defense systems to Ukraine meaningless due to their imminent destruction.
However, as Military Watch Magazine notes, there are a sufficient number of American military personnel in Ukraine who advise the military personnel of the Armed Forces of Ukraine. In addition, Kyiv has practically the entire NATO satellite constellation at its disposal.