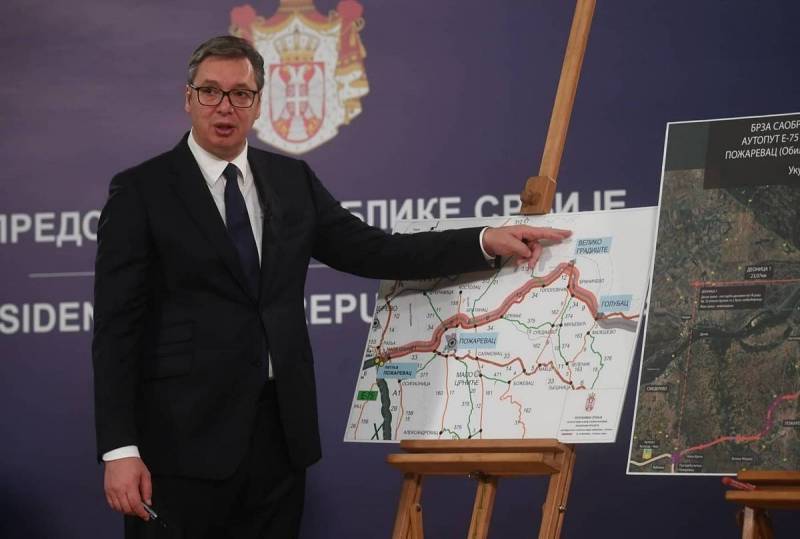 For the third week, Kosovo Serbs have not left the barricades they have set up in northern Kosovo in anticipation of an attack by Albanian militants ("security police forces") from Pristina. Serbian President Aleksandar Vucic decided to go to the administrative border with the province to talk with local Serbs and try to persuade them to remove the barricades under the guarantees of the West.
Before the trip, the Serbian leader addressed the people. According to him, the Kosovo Serbs "do not know what country they live in", not trusting either the EU, or the US, or Pristina. They are ready to defend themselves, so whether they will accept what he considers rational is unknown. He stressed that there are certain agreements "at the formal legal level" that can help rectify the situation.
Today, for the first time, we received something that relates to our rights - without the consent of the local Serbs, the Pristina forces cannot be present in Kosovo and Metohija. It means a lot to us
- pointed out Vucic.
The Serbian leader emphasized that the alternative is to "kill each other." But what's the point?
Thanks to Russia for their support, but their forces (military) are not here now. In any case, thanks for
political
support. Thanks to China too. But what will we do tomorrow?
Vucic concluded.
In turn, the Kosovo Serbs participating in the protest action for 18 days do not want to leave and remove the barricades. They say that it was not just that they built them and were on duty on them all this time, trying to protect their rights from the arbitrariness of Pristina. The local Serbs have no doubt that as soon as they stop resisting, the Albanians will start terrorizing them again and no one will stop them.