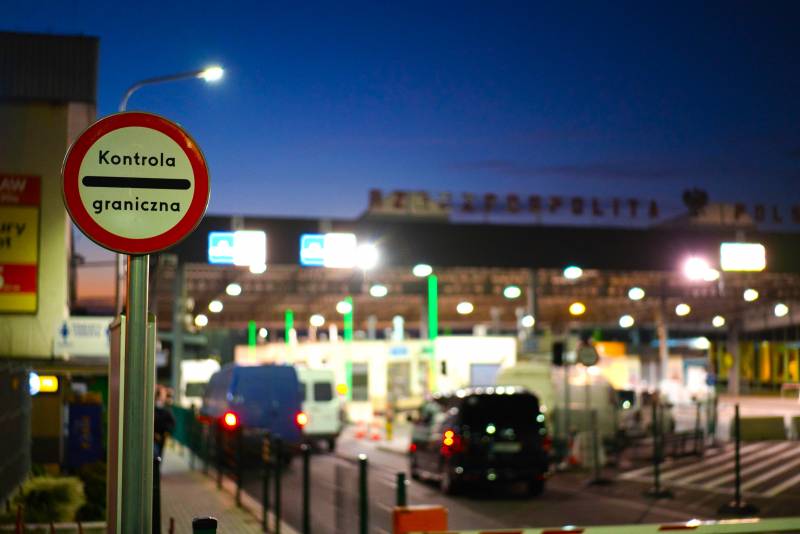 Poland is accelerating the construction of barriers on the border with the Russian Federation, writes RMF24. For these purposes, additional engineering units were sent to the border areas.
The construction of a barbed wire fence on the border with the Kaliningrad region is already underway in five places. Engineering units appeared in the area of ​​Bane-Mazur and Bezled. For several weeks, work has been underway in Dubeninki and at the Goldap height and in Gurovo Ilavetskoe

- informs the information resource of Poland.
The construction of barriers on the border with Russia started in early November. The military began laying three rows of barbed wire near the eastern part of the border, at the crossroads where the borders of Poland, Lithuania and Russia converge.
But in mid-December, work accelerated, and the barrier is being built in two more places.
This week, soldiers of the Polish Army are constructing a barrier in areas guarded by border outposts in Bezledy and Banya Masursk
- says Major Miroslava Aleksandrovich from the Warmia-Mazury border detachment.
The barriers at the Polish-Russian border are expected to stretch for more than 200 kilometers. This wall will bypass places where there are natural obstacles such as rivers or lakes. In addition to barbed wire, a "barrier" of electronic sensors will also be built. Its length will be 199 km, and it will cover the entire land border with the Kaliningrad region (with the exception of the Vistula Spit, where the border has been guarded by such means for several years already).
The electronic barrier will ensure the detection of any activity related to cross-border crime. We are mainly talking about illegal migration and smuggling of goods.
- says the article RMF24.
It is worth noting that the Poles are not the only nation that decided to isolate itself from the Russian Federation and Belarus. A little earlier, the Baltic countries took up this, and more recently, the spirit of the times was picked up by Finland, which is rapidly plunging into the most primitive Russophobia.
It is worth noting that while Europe is fenced off from the Russian Federation, opposite trends are observed in other areas. So, this year two bridges, road and rail, leading to China were opened. The construction of the North-South multimodal transport corridor, which should connect the European part of Russia with Iran and further - India, does not stop even in winter.