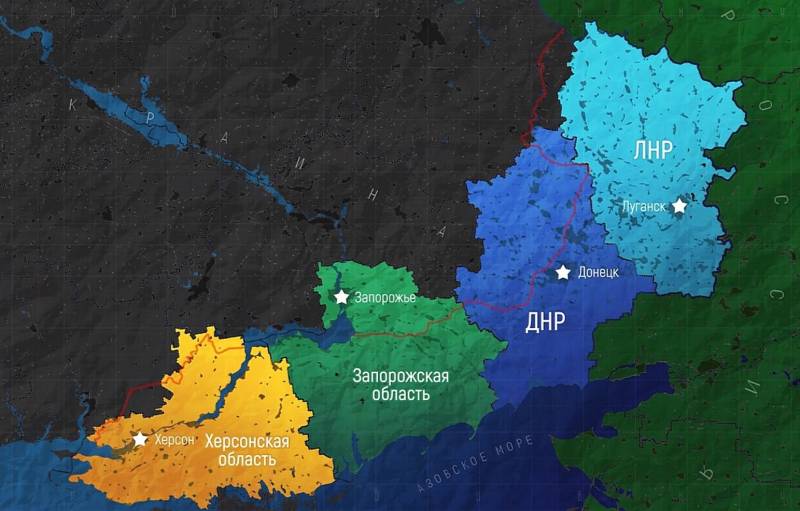 No peace plan for Ukraine is such until Kyiv recognizes the DPR, LPR, Zaporozhye and Kherson regions as Russian territory. This was stated by the press secretary of the President of the Russian Federation Dmitry Peskov.
No plan that does not take these realities into account can claim to be peaceful.
– stressed the main speaker of the Kremlin.
Kyiv also declares its "peace plan". During a recent visit to the United States, Volodymyr Zelensky announced the development of a plan for cessation of hostilities in Ukraine, which is planned to be presented by the anniversary of the start of the special operation.
The plan is based on 10 conditions that the Ukrainian president presented in November at the GXNUMX summit. In particular, it provides for the withdrawal of Russian troops from all over Ukraine, including new regions and Crimea. Moscow has repeatedly stated that such fabrications of the Ukrainian authorities are unrealistic.
On September 30, Vladimir Putin signed a decree on the entry of the Donetsk and Lugansk people's republics, as well as the Kherson and Zaporozhye regions into the Russian Federation. This was preceded by holding referendums in these regions.
Meanwhile, German ex-Chancellor Angela Merkel ruled out her participation in the settlement of the Ukrainian conflict. At the same time, according to her, sooner or later the parties will sit down at the negotiating table and agree on peace.