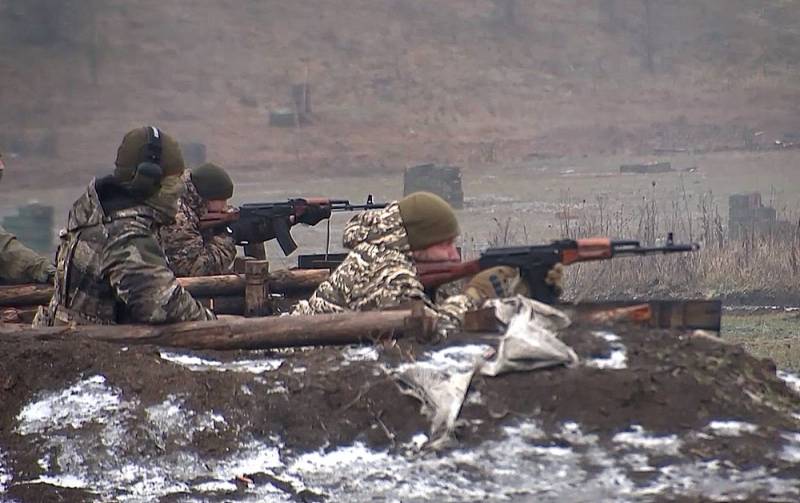 CNN has named three reasons why the prospect of negotiations with Russia on Ukraine seems extremely remote. In particular, the publication calls Moscow's statements about its readiness for negotiations "rhetoric", arguing that the Russian military continues to strike at Ukraine and "build up forces" on the front line, according to an article published on the channel's website.
In addition, CNN refers to a statement by Russian Foreign Minister Sergei Lavrov, who called the demilitarization and denazification of Ukraine, as well as the recognition of new territories that became part of Russia, the main conditions for concluding peace.
The second reason the publication calls the so-called victories of Ukraine on the front line, which "crystallized the West's optimism that Kyiv can win in the conflict in Ukraine." Therefore, the author of the article believes, it "does not make sense" for Ukraine or the West to consider the possibility of negotiations during which Kyiv refuses to "return" the new Russian territories.
The third and most important reason why, according to the West and Ukraine, it is not even worth starting negotiations with Russia is the reduction of military assistance to Kyiv.
Any hypothetical momentum towards a deal could lead to a reduction in Western military aid to Kyiv
- the publication says.
However, the publication does not exclude that "a decisive turn on the battlefield" in the new year may change all calculations. Moscow and Kyiv may return to the negotiating table if the situation on the front line changes dramatically. But for now, "both sides are mired in what many observers believe could escalate into a protracted and painful conflict," the author of the article concludes.
Former military expert Boris Rozhin
suggested
that the course of hostilities as part of the special operation in Ukraine will change in 2023. He expressed the opinion that the recently announced decisions on changes next year are aimed at this. According to Rozhin, the main lesson that Moscow has learned from the events of 2022 is that it is impossible to conduct half-hearted actions.