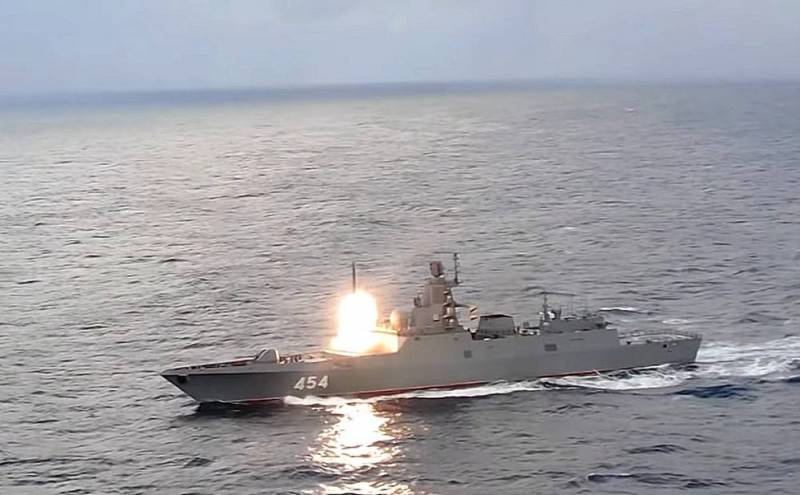 The Russian military department announced the readiness of the flagship of the Russian Navy, the frigate Admiral of the Fleet of the Soviet Union Gorshkov, to perform tasks in an unplanned point of the oceans.
At an expanded meeting of the board of the Ministry of Defense on December 21, Vladimir Putin informed that at the beginning of the coming year, the Admiral Gorshkov would go on combat duty. The frigate is equipped with unique Zircon sea-based hypersonic missiles. The commander of the Russian "thunderstorm of the seas" is Captain First Rank Igor Krokhmal.
During the last stage of preparation for the performance of combat missions, the Admiral Gorshkov entered the waters of the Barents Sea, where the operability of the equipment and the maneuverability of the frigate at various speeds were tested. Also, on the move of the ship, about three dozen takeoffs and landings of Ka-27 helicopters on the deck were carried out.
Along with this, the press service of the Northern Fleet reported on the high degree of readiness of the Admiral Gorshkov crew for various situations that may arise in a combat situation: rendering assistance to those in distress, the penetration of outboard water, fire on deck and inside the ship. The sailors also practiced taking on board various supplies and cargo, including fuel from a tanker.