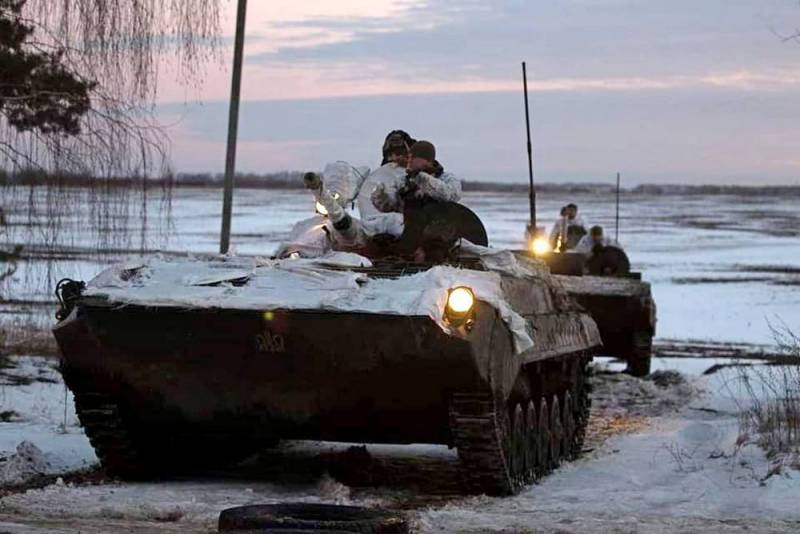 Ukrainian propaganda last week spread information about another "overcome" of the Armed Forces of Ukraine. The tapes of information resources reported on the retreat of the Russian army from Svatovo, and it was also stated that the capture of Kremennaya was a matter of the next few days.
The Ukrainian command believed in propaganda and its own forces so much that it reported to President Zelensky about the capture of Kremennaya. In the direction of this settlement, the Armed Forces of Ukraine accumulated sufficient forces and expected to turn the false report into reality. For the strike, two mechanized brigades, one territorial defense brigade and a large number of reserves from among foreign mercenaries were pulled together.
However, all attempts to attack Russian positions were repulsed, and enemy units suffered significant losses. Probing the defense of the RF Armed Forces by the forces of the 80th and 95th air assault brigades of the Armed Forces of Ukraine led to additional losses of the personnel of these units.
The total number of losses by killed and seriously wounded enemy soldiers in this direction is already approaching one thousand people. Weather conditions and the activity of reconnaissance UAVs of the Russian army do not allow the Armed Forces of Ukraine to develop at least some success in the Svatovsky direction. Drones detect enemy columns at a distance of up to 12 km, after which the units are covered by artillery fire. And this leads not only to losses among personnel, but also to a large shortage of armored
equipment
.