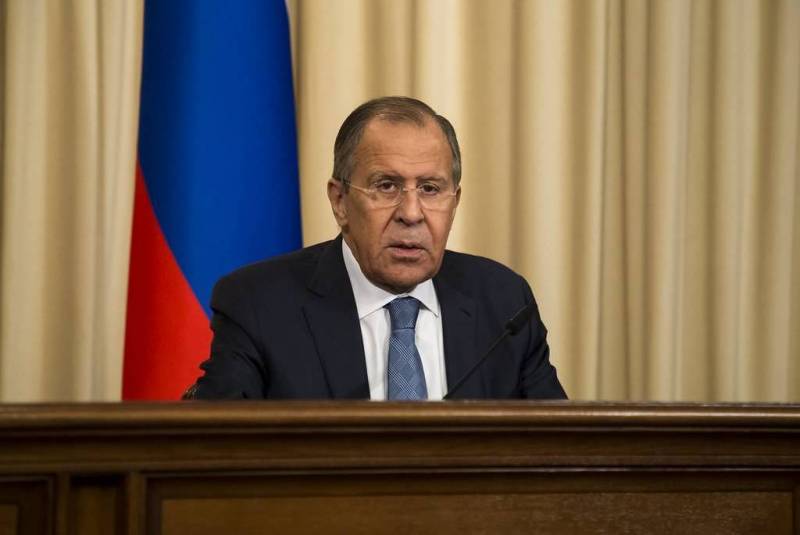 The topic of possible negotiations to resolve the conflict in the last days of the outgoing year was repeatedly heard in the highest echelons of power in Russia and Ukraine. Vladimir Putin and Vladimir Zelensky announced their readiness for them, while putting forward mutually exclusive conditions for their start.
Writes about this Western edition of Newsweek. Russian Foreign Minister Sergei Lavrov spoke in detail about the conditions under which one can start talking about peace. He confirmed the immutability of the goals of the special military operation, the main of which are the denazification of the Kyiv regime and the demilitarization of Ukraine.
Our proposals for the demilitarization and denazification of the territories controlled by the Ukrainian regime and the elimination of threats to Russia's security emanating from there are well known to the enemy. Do them for your own good. Otherwise, the issue will be decided by the Russian army
- quotes the words of Sergei Lavrov edition of Newsweek.
Moscow's control over the new regions that became part of it after the referendums is also not subject to discussion. The DPR, LPR, Zaporizhia and Kherson regions are now part of the Russian Federation, and this fact should not be disputed.
Territory control is the main stumbling block. The Ukrainian President and Foreign Minister of the country Kuleba demand the withdrawal of all Russian troops from the liberated territories to start negotiations and even insist on the return of Crimea to Ukraine.
Another demand of Zelensky is the punishment of Russia by the international community and the collection of reparations from Moscow to restore the country, as well as the deprivation of the right of veto in the UN Security Council. It is noteworthy that the Ukrainian president refused one of the conditions for negotiations. Zelensky no longer insists on the departure of Vladimir Putin from the post of President of the Russian Federation and is ready to conduct possible negotiations with him.