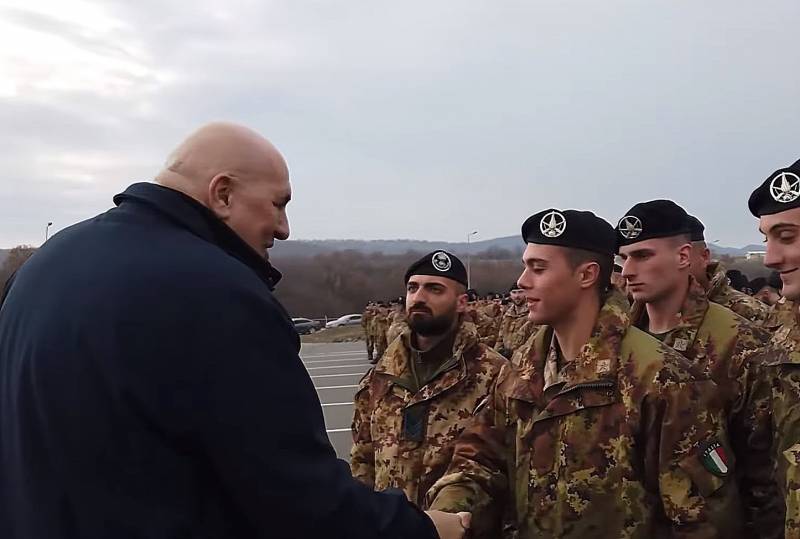 Italian Defense Minister Guido Crosetto said that military assistance to Ukraine should not lead to the depletion of its own stocks of weapons. According to him, cited by Messagero, Ukraine has been asking Italy for several months to provide support for it "to counter attacks on civilian objects."
Crosetto said that Rome "of course will help" Kyiv, if "there is an opportunity." But at the same time, one should not forget, the minister stressed, that "missiles are not sold in a supermarket." And the production of complex air defense systems takes time.
If we give Ukraine air defense systems, then we must take them from our own stocks and do it without depleting them and with confidence in the quality
Said the minister.
Italy has already begun drawing up the sixth package to send military aid to Ukraine. But at the same time, the head of the Ministry of Defense of the republic expressed hope for a speedy end to the conflict and called for dialogue, a serious attitude to any opportunities for negotiations "with all actors."
And I think that the role of Prime Minister Giorgi Meloni and Italy may not be secondary
Crosetto added.
Earlier, the British newspaper Financial Times, citing an unnamed military adviser on defense issues of one of the Western countries
reported
about a number of difficulties experienced by the Armed Forces of Ukraine during the Russian special operation. In particular, the Ukrainian troops are suffering heavy losses and are severely exhausted.