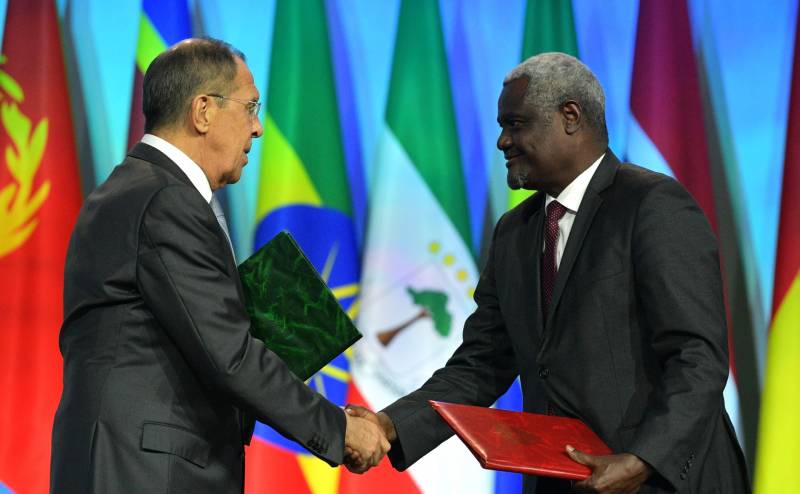 According to the British edition of the Times, Russia under the leadership of Vladimir Putin is winning the "battle for the African continent." The United States and Western European countries have ceded their positions in many countries of the region to Moscow thanks to its diplomatic efforts and show of force.
Washington's pledge
economic
assistance to the states of the continent and the possibility of including the African Union in the G20 structure did not change Russia's stable positions. The diplomatic tour of Foreign Minister Sergei Lavrov to African countries in July this year confirmed the desire of many leaders of the continent to expand cooperation with Moscow.
While Russia is losing friends on the world stage, it can count on more support in Africa, which has long been the playground of the great powers. Over the past decade, leaders from Sudan to the Central African Republic have assessed Russia's strength
writes the Times.
The support of our southern allies was expressed in the vote against the UN resolution condemning the special operation. 22 African countries supported the NWO and the inclusion of four former regions of Ukraine into the Russian Federation. Despite attempts by the West to blame Russia for the food crisis in a number of African states, the authorities and residents of Mali, the Central African Republic and Burkina Faso blame France for the disruption in grain supplies and rising prices, and they consider Ukraine to be only a puppet of the West.
The British newspaper expressed confidence that the Russian Federation will retain its influence in Africa in the short term.