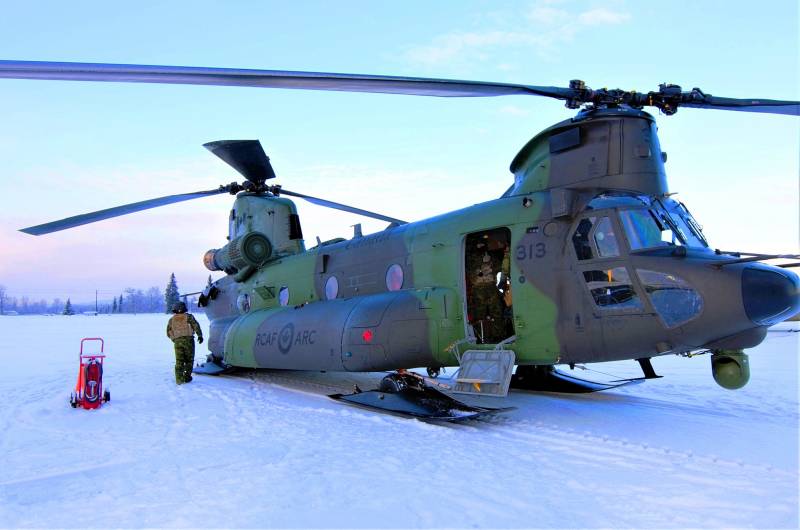 The topic of confrontation between the Russian Federation and NATO in the Arctic, which suddenly gained popularity again on the pages of various foreign media, was also touched upon by the Belgian
political
Modern Diplomacy resource.
The Russians hope to restore the Northern Sea Route (NSR) from Europe to Asia to transport Chinese goods. The Northern Sea Route will also allow Russia to supply energy to Asia. Strategically strengthening positions in the Arctic will provide Russia with confidence in the event of a war with the United States and its NATO allies. It would give Russia strong protection for its ballistic missile submarine fleet on the Kola Peninsula and guarantee access to the North Atlantic and the European Arctic. It would also give Russia the ability to bypass Western sanctions.
writes Modern Diplomacy.
The resource notes that this situation "makes the Arctic attractive for the Russian Federation, although Russian activities in the region in itself threaten the interests of the United States and NATO."
Russia's claims to the Arctic resources are in conflict with the plans of Canada and Denmark. Russian militarization of the Arctic threatens NATO, and its exercises have interfered with US Navy and Air Force operations near Alaska. The region hosts dual-purpose radars, surveillance and communications systems, and drones that can be used offensively against the US or Europe. It is possible that Russia will try to prevent NATO forces from entering the waters around the Kola Peninsula.
- the article says.
The publication also suggests that in the event of a direct conflict, the Russian Federation will try to interrupt the movement of sea convoys from America to the Old World with the help of the navy.
In addition to defense activities, the Russian Federation is developing
economic
infrastructure to benefit from the extraction of energy and other minerals, as well as from bio-resources. All this threatens freedom of navigation for other members of the Arctic Council, who also have rights and claims to the Northern Sea Route.
- says the article of the Belgian media.
Modern Diplomacy claims that in the event of a direct confrontation, the US alone has more than 122 million able-bodied citizens, while Russia has fewer than 47 million.