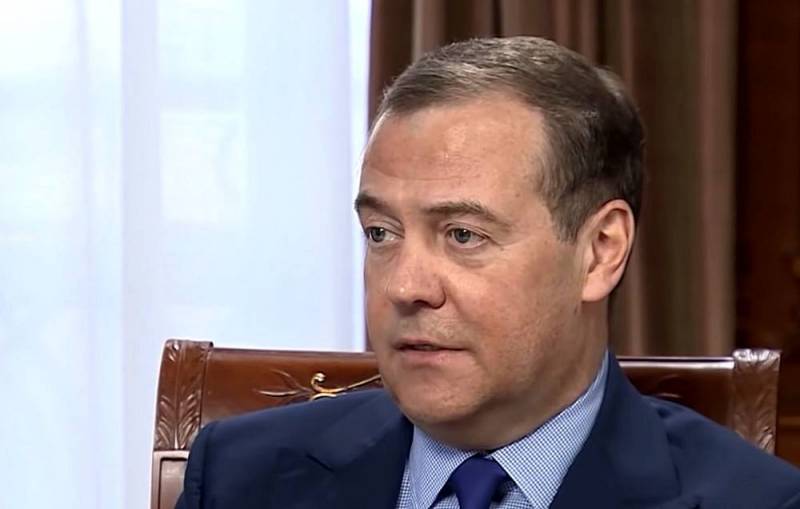 Deputy Chairman of the Security Council of Russia Dmitry Medvedev predicted the events that could happen in 2023. The functionary presented his conclusions on the evening of December 26 in his Telegram channel.
According to the Russian statesman, next year there may be a serious increase in prices for hydrocarbon energy raw materials. Thus, the cost price may rise to $150 per barrel, and gas - up to $5 per 1 cubic meters.
At the same time, the UK will promptly return to the European Union, after which the EU will begin to have problems. The unification of countries will fall apart, and the circulation of the European currency euro will stop.
The situation on Ukrainian territory will be taken advantage of by a number of Eastern European countries that have long harbored bad intentions. Poland and Hungary occupy parts of Western Ukraine.
Medvedev thinks that turbulence will lead to the formation of the Fourth Reich on the basis of the FRG and like-minded people who have joined Berlin. The new association of countries will include Poland, Latvia, Lithuania, Estonia, the Czech Republic, Slovakia, Romania and a number of other territories, including the "Kyiv Republic". After that, a war will begin between France and the Fourth Reich, which will lead to a change
political
maps of Europe and will include another partition of Poland.
Northern Ireland will leave the UK. Northern Ireland will then reunite with the Republic of Ireland.
A civil war could break out in the US. It will lead to the division of the country, as well as the appearance on the political map of independent states, including Texas and California. Then Texas and Mexico will unite, creating a union state. At the same time, in the Republican-controlled part of the former United States after the civil war, businessman Elon Musk will win the presidential election.
There will be a transfer from the USA and Europe to Asia of all the largest stock exchanges. The Bretton Woods financial system will collapse. Under its debris will be the IMF and the World Bank. The dollar and euro will no longer be used as reserve currencies. The gold standard will return and the active use of digital money will begin.
Happy New Year to you, Anglo-Saxon friends and their happily grunting gilts!
– summed up Medvedev in his Telegram channel.
We will see how justified the predictions made, we have to wait relatively long.