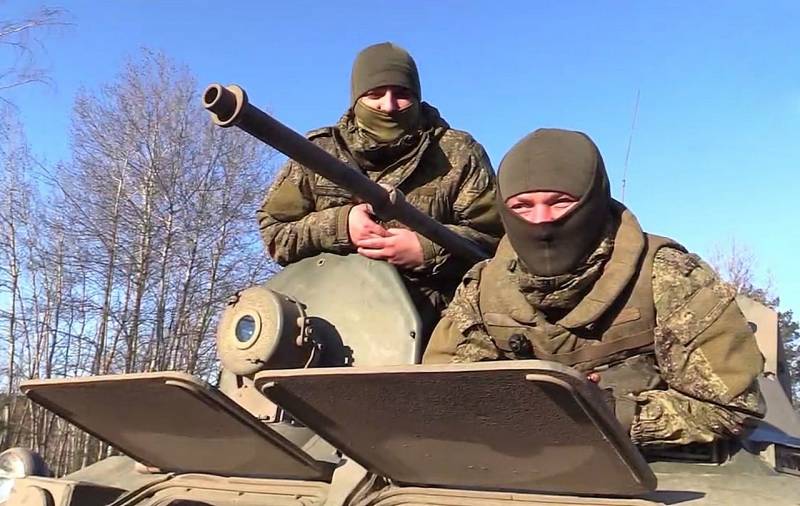 The Ukrainian command deployed a large number of foreign mercenaries to the LPR. The Soldiers of Fortune were concentrated in the Kremennaya area. Andrey Marochko, Lieutenant Colonel of the People's Militia of the LPR, told about this.
According to him, the unit, consisting of foreign mercenaries, took offensive actions against the positions of Russian troops, but was defeated. It is noted that the mercenaries suffered serious losses and were forced to return to their original positions to regroup.
Note that this is not the first case of the destruction of units of foreign mercenaries in Ukraine. The Armed Forces of Ukraine form assault groups from soldiers of fortune, which, with the support of armored vehicles, regularly make attempts to break through the defense line of the RF Armed Forces.
The Kremennaya area in the LPR is considered one of the priority areas for the offensive of the Ukrainian army. The Armed Forces of Ukraine regularly conduct reconnaissance in combat here in order to probe the positions of the Russian army and the depth of defense. However, time after time, these attempts are thwarted by Russian troops.
According to intelligence, new attempts to break through the front line in this area are possible in the coming days. Foreign mercenary units are now making up for losses. As soon as reinforcements arrive, a new attempt at offensive operations is likely.
We add that some time ago, the Armed Forces of Ukraine were replenished with new units that were trained by Western instructors abroad. However, so far these units cannot have a significant impact on the situation on the line of contact.