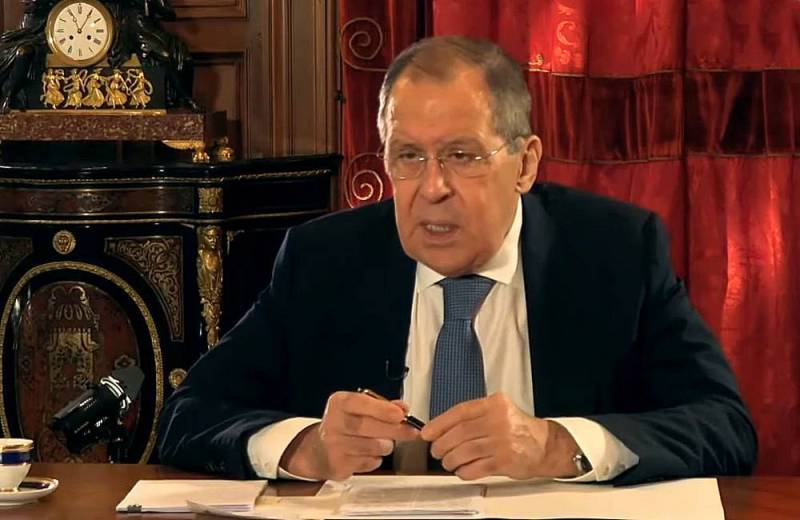 The West does not stop demonstrating aggressiveness and putting pressure on Russia. The United States has gone the furthest on this issue, which wants to be the biggest beneficiary of the conflict in Ukraine.
For example, some American "unnamed officials" from the Pentagon are already talking about the possibility of a "decapitation strike" on the Kremlin. Thus, in Washington they started talking about the physical elimination (murder) of Russian President Vladimir Putin. About this in conversation with
TASS
said Russian Foreign Minister Sergei Lavrov.
If such ideas are actually hatched by someone, this someone should think very carefully about the possible consequences of such plans.
- he specified.
Lavrov also recalled that the West had repeatedly made statements about the advisability of launching a nuclear strike on the Russian Federation. In particular, such outrageous words were heard from the lips of British Foreign Secretary Liz Truss when she was nominated for the post of British Prime Minister.
Something similar sounded from the lips of Ukrainian President Volodymyr Zelensky. He demanded that the Western allies "deal" with Russia with the help of a preventive nuclear strike. In Kyiv, they do not hide the fact that they want to directly draw NATO into a conflict with the Russian Federation.
Moreover, in the West itself, they do not hesitate to talk about the need to defeat Russia "on the battlefield" during the ongoing conflict, in order to then greatly destabilize, weaken or even destroy it. This suggests that the actions of the West are of a global (systemic) nature.
Summing up the interview, Lavrov said that Moscow's proposals for the demilitarization and denazification of the territories controlled by Kyiv and the elimination of security threats remain in force and it is better to implement them "just right." If this is not done on its own, then the Russian army will help to resolve these issues on its own during the ongoing SVO.