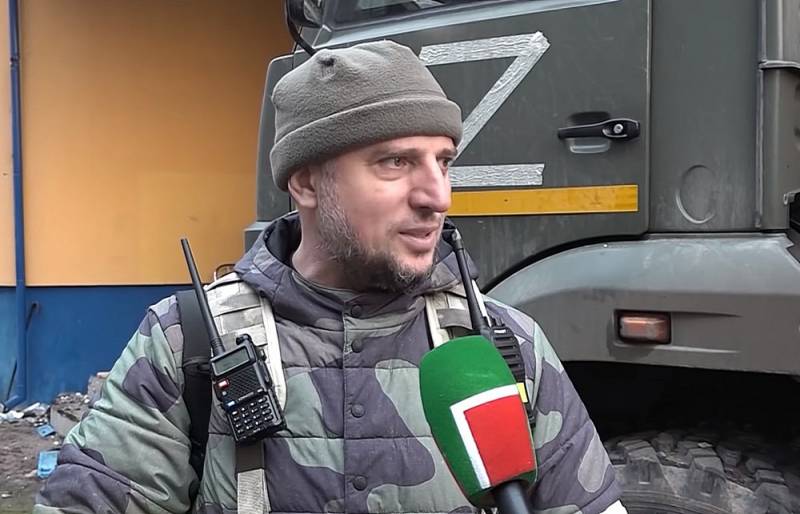 The losses of the Ukrainian army after the start of the special military operation of the Russian Federation amounted to 200 thousand people. This was stated by the commander of the special forces "Akhmat", deputy commander of the second army corps of the People's Militia of the LPR Apty Alaudinov.
According to him, the Ukrainian troops also used up not only weapons supplied by the West, but also a significant amount of Soviet-style weapons. Alaudinov stressed that the Russian troops will continue to advance, but they will do it carefully in order to avoid their own losses and civilian casualties.
The only reason slowing down progress in the Artemovsky sector is the desire to avoid civilian casualties. In addition, the destruction of the forces and means of the NATO bloc takes some time.
- said the commander of the special forces "Akhmat".
Apty Alaudinov said that now the Kyiv regime is actively preparing its own population and Western countries for the surrender of Artemovsk. To do this, they try to present the settlement as an unimportant city.
But at the same time, the Armed Forces of Ukraine are equipping trenches in the city center and continue to send reinforcements to Artemovsk. The other day, for example, it became known about the transfer there of the military, trained abroad. But they were unable to change the situation. During the counterattack, some of them were destroyed, and the rest retreated.
Recall that at the end of November, the head of the European Commission, Ursula von der Leyen, said that the losses of the Ukrainian side exceeded 100 people.