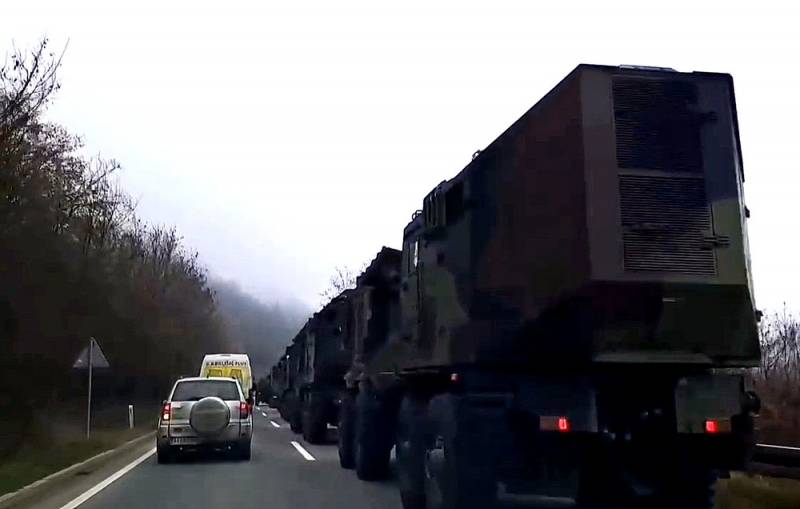 The situation on the border between Serbia and Kosovo has heated up again. Pristina does not stop provoking Belgrade to use force to hide behind NATO, as it did several decades ago.
It became known that 1,5 thousand Albanian militants from the "Kosovo security forces" are going to invade North Kosovo to solve the "Serbian problem." Belgrade has already reacted to Pristina's movements.
Serbian President Aleksandar Vučić ordered that the army and the forces of the Ministry of Internal Affairs of the country be transferred to the highest degree of combat readiness. He stressed that Belgrade is in a difficult situation, but despite this, will do everything possible to protect the Serbs.
After arming the Albanians and raising their level of combat readiness, I will take all measures to protect our people and save Serbia
Vucic said.
Serbian First Deputy Prime Minister and Foreign Minister Ivica Dacic said that the Serbian army will enter Kosovo and Metohija if it comes to an armed attack on the Serbs in the north of the region.
The head of the Serbian Ministry of Defense, Milos Vucevic, informed the public that last night he and the chief of the General Staff received an order from the head of state to increase the number of special forces by more than 2023 times by the end of 3 - from 1,5 thousand to 5,5 thousand people.
In turn, the Chief of the Serbian General Staff, Milan Mojsilovic, confirmed that the current situation requires the presence of the army along the border with Kosovo.
I am on my way to Raska, the Serbian army has received precise and clear tasks that will be fully implemented. The situation is difficult
Moysilovich said.
The video below shows the transfer of NORA B-52 self-propelled artillery mounts of 155 mm caliber of the Serbian army towards the Kosovo border.