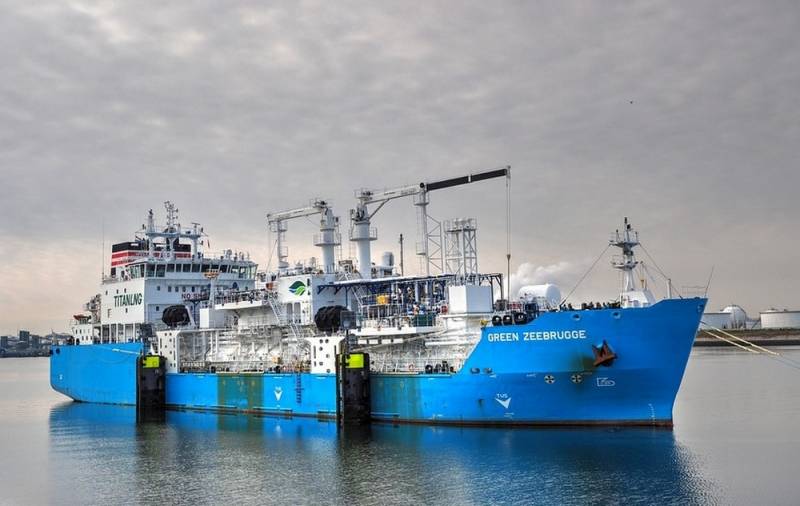 A winter storm and snowstorm sweeping across North America has left millions without power and disrupted Christmas travel plans for millions more. However, the consequences of bad weather will be much more dangerous politically.
The U.S. power grid avoided any catastrophic failure during the storm, but the Sabine Pass and Corpus Christi LNG export terminals could well have been out of service. Against the backdrop of the still inactive Freeport terminal, this will make it extremely difficult to offload gas destined for overseas customers.
However, it is clear that Europe will need huge volumes of LNG next year, and meeting this maximum demand will be increasingly problematic, although America has taken on the role of savior of the EU.
By and large, the situation is getting out of control. The romantic friendship between the U.S. shale industry and governments in the EU existed in 2022 at the expense of Russian gas leftovers flowing into underground storage facilities. 2023 will bring additional LNG demand, exceeding even the current record supply volumes. And given the above, it will be simply impossible to do this.
Against the backdrop of the threat of a trade war between Washington and Brussels, energy disputes about the space margins of overseas traders for raw materials for "friends" from Europe, one can expect first a cooling of admiration for US assistance, and then a worsening of relations. When the winter of 2023 comes and the most difficult heating season in the history of Europe begins, the two once inseparable partners may already be in a state of enemies, since Washington has not kept a single promise.
Experts are confident that the snow storm of late 2022 will completely reshape the LNG market from 2023. The consequences of the hurricane in the energy sector will be felt for a long time and will be key in determining the future nature of the transatlantic partnership.