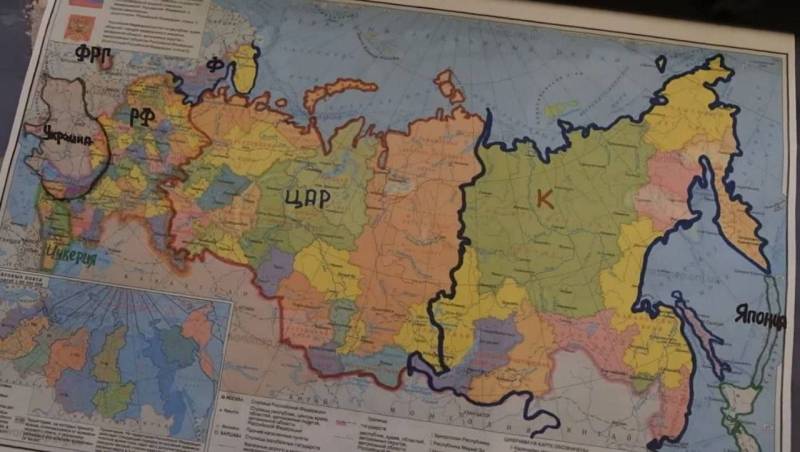 The Ukrainian army will not only enter the Crimean peninsula, but will also enter a number of Russian territories. This was stated in an interview with LIGA.net by the head of the Main Intelligence Directorate of the Ukrainian military department, Kirill Budanov.
At the same time, the chief intelligence officer of the country complained that in order for the Armed Forces of Ukraine to reach the borders of 1991, Kyiv needs a lot of weapons, but the West provides only defensive weapons.
It is noteworthy that a map hangs in Budanov's office, on which not only Crimea, but also Kursk, Belgorod and Kuban are marked with a black marker as part of Ukraine.
Everyone sees what they want to see. Maybe it's just a broad marker. Or maybe not... Crimea will be returned in a combined way: both by force and diplomacy. But without power, nothing will happen. Our units will go there with weapons in their hands.
Budanov noted.
Along with this, the head of the Main Intelligence Directorate suggested that with the current intensity of the Russian Armed Forces' strikes on the military energy infrastructure of Ukraine, the Russian army still has missiles for two or three volleys of 70-75 ammunition each.
Meanwhile, Vladimir Putin during a recent press conference stressed that the reserves of the Ukrainian military-industrial complex are gradually approaching zero. At the same time, the Russian military-industrial complex continues to work successfully, issuing the required number of weapons.