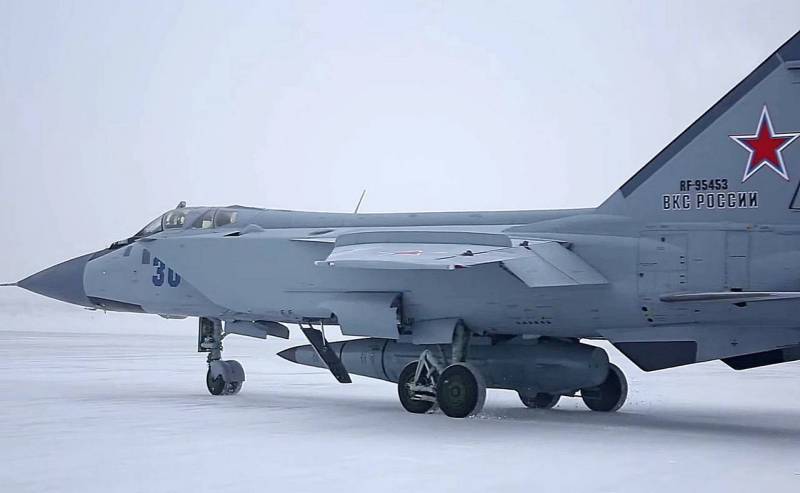 The commander of the Long-Range Aviation of the Russian Aerospace Forces, Lieutenant General Sergei Kobylash, on the day of his professional holiday, told the newspaper
"A red star"
on the operation of aircraft in the conditions of the NWO and the prospects for the development of this kind of Aerospace Forces of the Russian Federation.
According to Kobylash, most of the flight crews have already received real combat experience. Both experienced crews and recent graduates of flight schools were involved in the performance of the tasks of the special military operation. Enemy positions were attacked from all types of bombers in service, and modernized MiG-31 interceptors now also belong to long-range aircraft.
At the end of 2021, a regiment armed with the Kinzhal hypersonic aviation system based on MiG-31 aircraft entered the long-range aviation. The uniqueness of this complex is that its aeroballistic missile is capable of reaching speeds more than 10 times higher than the speed of sound, which allows it to overcome all existing air defense systems and hit targets deep behind enemy lines.
- said Lieutenant General Sergei Kobylash.
The Commander of the Long-Range Aviation of Russia noted, among other things, the effectiveness of the work of aviation enterprises in the modernization of the strategic missile carriers Tu-160 and Tu-95MS, as well as Tu-22M3 bombers.