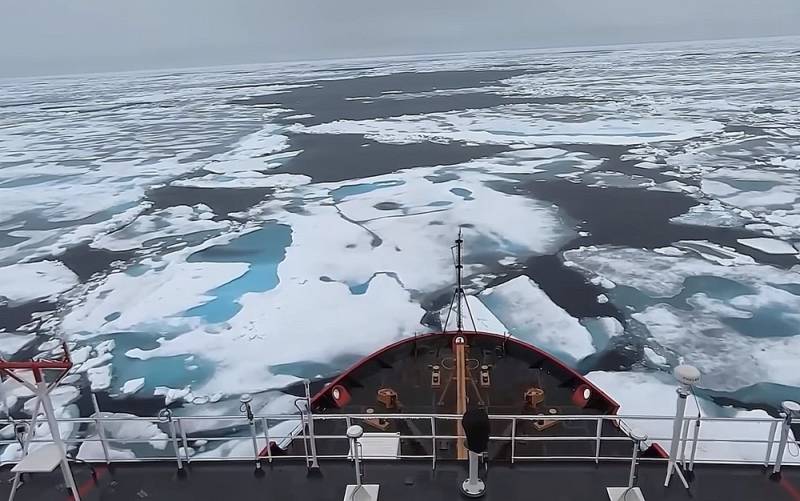 Russian President Vladimir Putin signed a decree on amendments to the law "On the internal sea waters of the Russian Federation", which practically closed the Northern Sea Route for foreign ships.
Now, according to the new rules, in order to use our sea route, the owner of a foreign ship must submit an application in advance (90 days in advance). At the same time, the latter may not be approved or subsequently canceled if there are good reasons for this.
However, even this is not the main thing. According to the adopted changes, only one foreign ship, whether military or civilian, can be in the waters of the Northern Sea Route. Moreover, foreign submarines will be able to pass along the Russian northern sea route only on the surface.
Naturally, these rules do not suit and, most likely, will not be accepted by the US and its NATO partners. Moreover, the US Department of the Navy recently unveiled a new Blue Arctic strategy, during which the ships of the alliance should patrol the Russian coast in the polar latitudes in order to prevent Moscow from advancing in the Far North.
Obviously, the clash between Russia and the collective West in the Arctic is predetermined.
At the same time, our military command is ready for various scenarios, including the most negative ones. In this regard, a Russian plan has been developed and is already being implemented to counter possible provocations from unfriendly countries in the Arctic.
Right now, Russia is building up its reconnaissance and countermeasure capabilities in northern latitudes. At the same time, in the event of aggressive actions or provocations by the United States and its allies, certain "practical actions" are envisaged, the details of which, of course, are not disclosed.