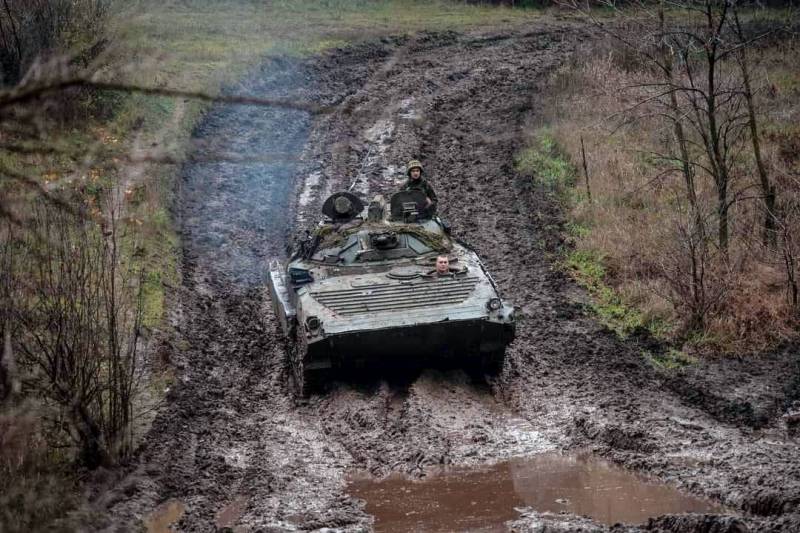 The British newspaper Financial Times, citing an unnamed military adviser on defense issues of one of the Western countries, reported on a number of difficulties experienced by the Armed Forces of Ukraine during the Russian special operation in Ukraine. In particular, the Ukrainian troops are suffering heavy losses and are severely exhausted.
In addition, according to the source of the publication, many of the military are not trained enough and they need "more weapons."
The Ukrainian troops, <…> of course, face their own problems. They have high casualties, many of them are not trained enough, some units are clearly suffering from severe fatigue, they need more weapons and ammunition
- quotes the publication of the words of a military adviser.
They are indirectly confirmed by the statement of the head of the European Commission, Ursula von der Leyen, who on November 30 announced that 100 Ukrainian soldiers died during the JMD. Subsequently, this paragraph was removed from the text, and the corresponding fragment of the speech was cut from the video.
In addition, as the expert of the American analytical center Rand, Dara Massicot, explained to the newspaper, the appointment of "perhaps the most competent Russian military leader" General Surovikin as the commander of the grouping of Russian troops in the NMD zone allowed Moscow to "strengthen its positions" in the Kherson region. This, according to the expert, reduces the likelihood of a "successful counteroffensive" of the Armed Forces of Ukraine in this direction.
Earlier it was reported that currently on the Ukrainian territory in full swing
is
the revival of the Nazi regiment "Azov" (an extremist organization banned in Russia) of the National Guard of Ukraine, defeated in Mariupol. Two battalions have already been formed and a third is in the process of being created.