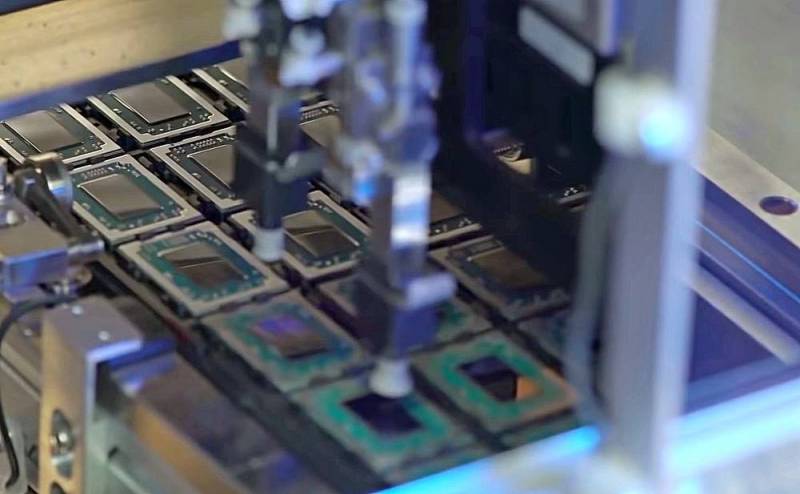 The largest Taiwanese chip manufacturing company Taiwan Semiconductor Manufacturing Co (TSMC) has decided to transfer its production facilities to a number of other countries.
First of all, we are talking about the opening of new production facilities of the company in Germany, Japan and the USA. So, in early 2023, a Taiwanese delegation will arrive in Germany to conclude relevant agreements. Yoshihiro Seki, general secretary of the working group of the ruling party of Japan on industrial strategy, confirmed the imminent construction of the company's plant in the Land of the Rising Sun.
Notable in this regard is TSMC's increased investment in chip manufacturing in the United States. Over time, the company plans to completely move its facilities to the United States. However, Taiwan Semiconductor Manufacturing Co already has a factory in Arizona, and a second facility will open in 2026.
The transfer of chip production to the US and other countries is not accidental. At the end of November, Taiwan held elections to local governments, as a result of which the ruling Democratic Progressive Party was defeated and representatives of the Kuomintang party loyal to Beijing won the majority of seats in the municipalities. Thus, the largest manufacturer of strategic products in Taiwan decided to move its enterprises to a safer area for security reasons.
Along with this, the West increased the supply of weapons to its island ally. In the event of an escalation in relations between Taiwan and mainland China, the latter will be opposed by a well-armed army, while the production of microchips much needed by Beijing will be relocated to the United States and other regions of the world.