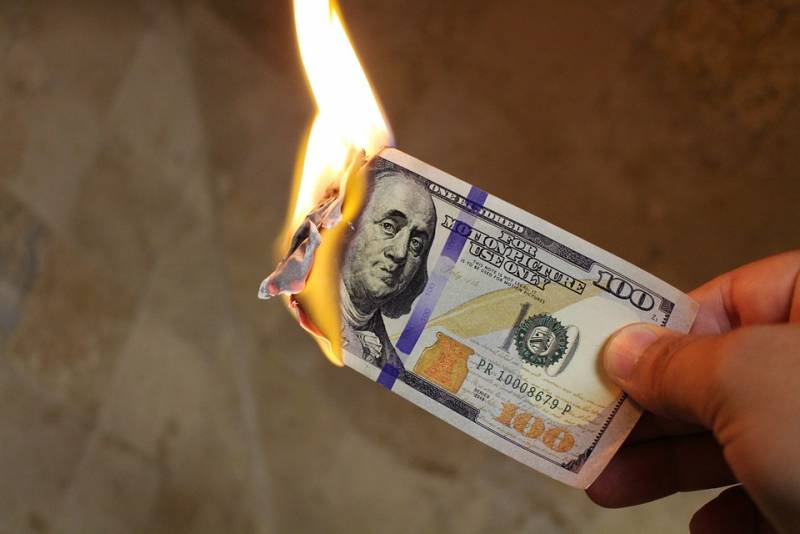 The military operations in Ukraine have actually divided the world into three camps: the US and NATO, Russia and China, and all other countries that are more or less neutral. Many of them (UAE, Egypt, Saudi Arabia and others) are guided in this case by their own interests.
At the same time, more and more countries are witnessing the decline of US power, seeing their hasty withdrawal from Iraq and Afghanistan. Relinquishing Washington's monopoly on world order could become a reality in the coming years.
Along with many other processes, this is reflected in the weakening of the dollar as a world currency. More and more countries prefer to trade in national currencies, not being tied to the US dollar. Thus, Xi Jinping called on the oil-bearing states of the Persian Gulf to sell black gold to China for yuan. Over time, this may establish it as one of the major international currencies.
A negative role for the United States in this regard is also played by the growing public debt, which has reached $31 trillion. Observing unfavorable processes in
economies
In the United States and other Western countries, against the backdrop of energy price turbulence, largely caused by the Ukrainian crisis and anti-Russian sanctions, most countries are increasingly moving closer to China and Russia.
Given the growing power of the PRC, it cannot be ruled out that in a few years the yuan will become a full-fledged alternative to the dollar. This will deal a severe blow to the global leadership of the United States and could lead to the decline of its military and economic power.